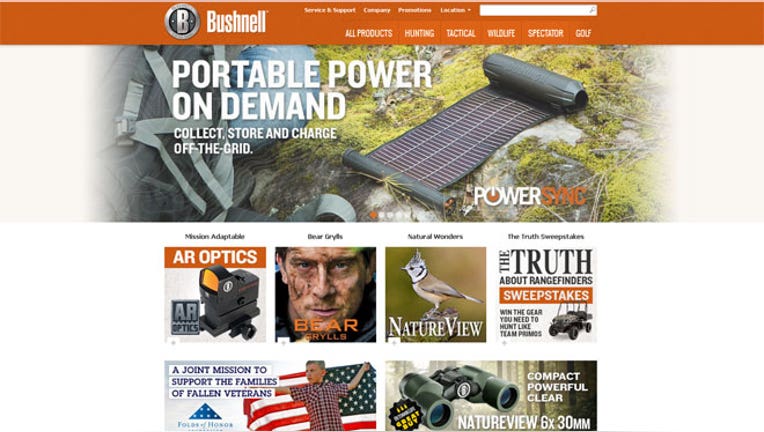 Private equity firm KKR (NYSE:KKR) submitted a formal proposal to buy optics maker Bushnell, the New York Post reported Thursday.
Bushnell, which makes GPS devices, binoculars, rifle scopes and other products, was looking to get as much as $1 billion in an auction run by Morgan Stanley (NYSE:MS) and RW Baird, the report said.
The Post, citing sources, added that MidOcean Partners, the private equity firm that owns Bushnell, may have to cut its asking price by about $200 million.
KKR declined to comment. A spokesperson for MidOcean Partners, which has owned the 65-year-old Bushnell for six years, did not immediately respond to a request for comment.
KKR already owns Academy Sports, a sporting-goods retailer that sells firearms, and could see a potential benefit from acquiring Bushnell, whose products also include other hunting and shooting accessories.
In addition to KKR, two other suitors reportedly made formal offers. One of those suitors was identified by the Post as an international outdoor company.
Final bids for Overland Park, Kansas-based Bushnell were due next week.
While some investors could be wary of acquiring companies associated with firearms, the industry has benefited from a sales boom over the last few years, particularly in the wake of December's school shooting in Connecticut and calls from some lawmakers to expand gun control laws.
Another giant of the private equity world, Cerberus, is said to be seeking a buyer for Freedom Group, which includes well-known firearms brands such as Remington, Marlin and Bushmaster.
The Post also noted that some investors also have concerns that cutbacks in state and municipal budgets could weigh on sales of Bushnell's gun holsters and other accessories.
One source told the newspaper that Bushnell's GPS devices are a particular area of concern, given the growing popularity of smartphones.
Shares of KKR were up 17 cents at $19.09 in late morning trading.