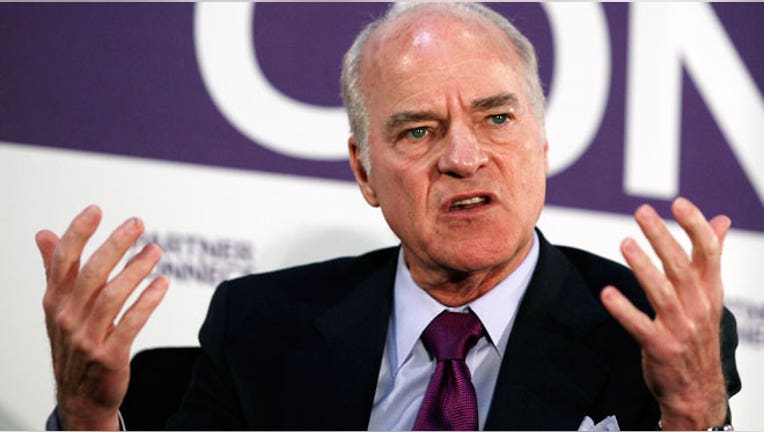 In the latest large M&A deal in the U.S., private-equity giant KKR & Co. (NYSE:KKR) announced a $3.74 billion deal on Friday to take industrial machinery maker Gardner Denver (NYSE:GDI) private.
The acquisition means KKR will get its hands on a global manufacturer that is more than 100 years old and generated revenue of $2.4 billion last year, selling compressors, liquid ring pumps and blowers.
KKR agreed to pay $76 a share in cash for Gardner Denver, representing a 39% premium to the  company's closing price on October 24, the day before it disclosed plans to explore a sale.
"We anticipate this transaction will create opportunities to accelerate the operating initiatives already underway and we are confident that it will also be beneficial for our employees, customers and all other stakeholders," CEO Michael Larsen said in a statement.
The deal, which is subject to shareholder approval, is seen closing in the third quarter.
"Gardner Denver is an outstanding business with a rich heritage of manufacturing excellence, innovation and quality that spans well over 100 years," said Pete Stavros, head of KKR's industrials investment team. "The long-term future of Gardner Denver is bright."
To finance the go-private transaction, KKR said it has received debt financing commitments from subsidiaries of UBS (NYSE:UBS), Barclays (NYSE:BCS), Citigroup (NYSE:C), Deutsche Bank (NYSE:DB), Royal Bank of Canada (NYSE:RY) and Mizuho Financial Group (NYSE:MFG).
Shares of Wayne, Pa.-based Gardner Denver rose 1.15% to $74.71 on Friday morning, trading at a slight discount to the KKR bid price of $76.
The takeover of Gardner Denver comes as the M&A market has demonstrated strength in recent weeks thanks to the rising stock market and improving economic picture.
As of March 1, global M&A stood at $484 billion, up 22% from the year-earlier period, while U.S. M&A activity has surged 93% year-over-year, according to Dealogic.
Goldman Sachs (NYSE:GS) served as Gardner Denver's banker on the transaction, while KKR was advised by UBS and Simmons & Company International