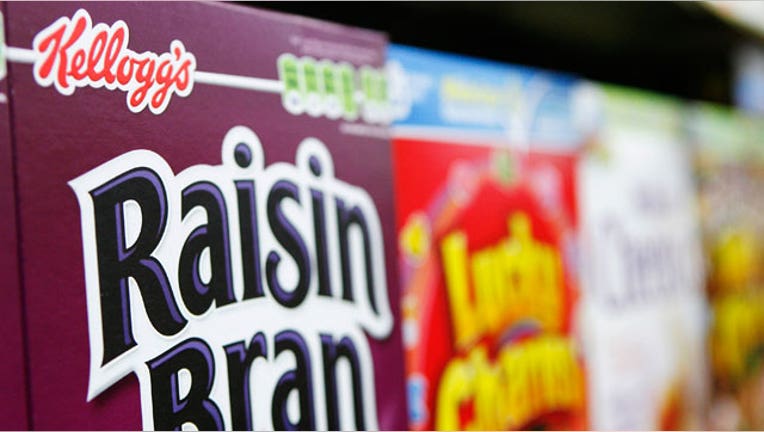 Cereal maker Kellogg (NYSE:K) impressed Wall Street on Thursday by unveiling a stronger-than-expected 23% leap in fourth-quarter profits due to solid North American sales gains.
The Battle Creek, Mich.-based company said it earned $232 million, or 64 cents a share, last quarter, compared with a profit of $189 million, or 51 cents a share, a year earlier. Analysts had been anticipating lighter EPS of 62 cents.
Kellogg, which is the maker of Frosted Flakes and Pop Tarts, said its sales increased 5.4% to $3.02 billion, narrowly topping the Street's view of $2.99 billion. Operating margins expanded to 13.2% from 11.5%.
"We are pleased to have again posted very strong revenue growth and we have continued to make the investments necessary for future growth," Kellogg CEO John Bryant said in a statement.
North American sales grew by 6.6% last quarter, offsetting a 2.9% slump in overall international sales. In Europe, which may be in recession, revenue slipped 1.3% last quarter. Latin American sales surged 15.1% and revenue in Asia was up 8.2%.
Kellogg also reaffirmed its 2012 internal guidance for sales to climb 4% to 5%, translating to a currency-neutral increase in EPS of 2% to 4%.
"While we recognize that 2011 and 2012 are transition years, we are confident that we are making the right investments in the company, and in future growth," Bryant said.
Looking to erase their 2.5% 2012 loss, shares of Kellogg were up 2.64% Thursday morning to $50.60.