Keeping Car Insurance Rates Low, Skills Sharp for Seniors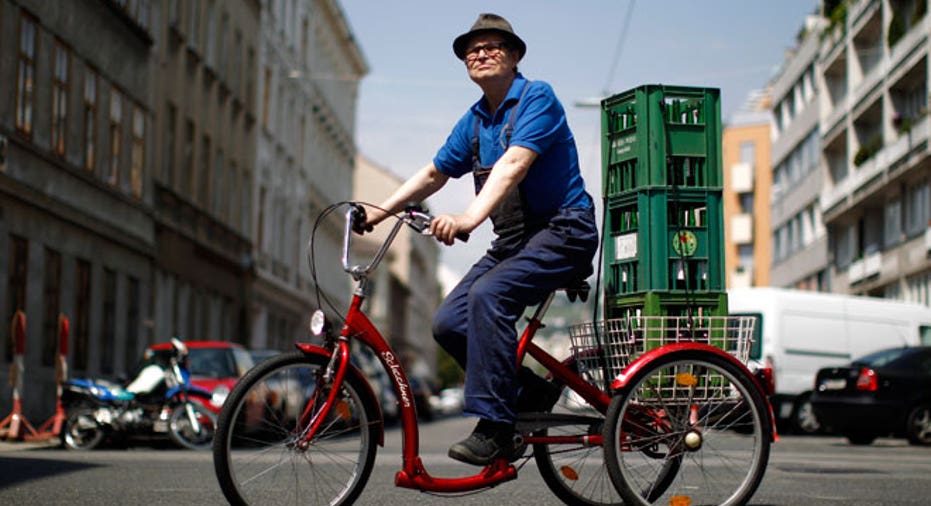 Fearing a loss of independence, many seniors continue to drive despite being aware of fading skills at the wheel, according to a survey released this week.
Liberty Mutual polled 1,000 motorists 75 or older and says 78% admitted to driving even though they've experienced problems ranging from poor eyesight and hearing to confusion and slow reaction times.
And, because research shows that older drivers are in a high-risk group for accidents and more expensive injury claims, auto insurance rates typically start to rise around age 65 to 70. The good news is that the premium hike can be somewhat mitigated by qualifying for a mature driver or low mileage insurance discount.
The survey also pointed out that 84% "are open to conversations about limiting or stopping their driving" if they pose a danger to themselves or others.
The report says they'd be most comfortable having such talks with family, especially their children, or a doctor. But, surprisingly, only 6% of respondents say they've actually discussed their driving with someone they trust.
"These are difficult conversations, but important to have early and often, because everyone ages differently," David Melton, Liberty Mutual's managing director of global safety, says in the report. "Too often, these discussions are avoided until warning signs appear or, worse, there is a crash."
The study notes that many seniors remain competent, conscientious drivers as they age. And a large majority (85%) self-regulate their highway time, avoiding driving after dark, during heavy traffic hours or in unfamiliar areas.
Older drivers are eager to keep their cars for several reasons, including:
64% say they don't want to lose control of their lives.
47%  believe they'll be less active without a driver's license.
45% point out how hard it is to find other forms of transportation.
45 %say they'll be more isolated.
When it comes to a discussion, 66% say they'd prefer being approached by their children, while 60% would like to talk with a doctor. "Seniors cite a doctor's recommendation and their recognition of their own declining physical abilities as top reasons to limit or stop driving," according to the report.
This latest Liberty Mutual survey follows one last year that asked 1,000 baby boomers about their parents' driving. The insurer found that more than half (55%) worry about their parents' skills, but only 23% have talked with them about it. And, the report adds, 29% say they're "likely to avoid the conversation entirely."
So, why is talking so difficult? Those surveyed feared these reactions from parents:
46% said they'll be angry or hurt.
31% said they'll find it too hard to find other transportation.
22% said parents might react emotionally and be even more determined to continue driving.
"If people take away one lesson from this study, it is to have this conversation with your loved ones - and have it soon," says Melton.
The earlier report notes that the number of people aged 65 and older is expected to climb from 47 million in 2015 to 72 million by 2030, meaning more senior drivers will be on the roads.
Safety Tips and Senior Driver Insurance Discounts
Sharpen driving skills -- and get an auto insurance discount anywhere from 2 to 15% -- by encouraging mature motorists to take state-approved driver safety classes. AARP says 35 states currently mandate the discounts. You can check with your state's department of insurance website to find out if your state is among those that require insurers to give a discount to senior drivers who take a class.
The Automobile Association of America (AAA) and the American Occupational Therapists Association have other suggestions:
Find alternative transportation. This should occur well before a senior's driving becomes questionable. In its report, "Physicians Guide to Assessing and Counseling Older Drivers," the American Medical Association (AMA) notes that many communities offer ride-sharing and low-cost taxi services for seniors, but says they should be expanded as the number of maturing motorists continues to grow.
Consider and discuss the gradual adjustments. Sometimes a few simple steps -- limiting driving to certain times of day, avoiding night driving or adding an extra-wide rear view mirror -- can help prolong a senior's time in the driver's seat.
Regular driving assessments. Every six months or so, ask the senior to take you for a drive so you can note any changes.
Regular medical check-ups and eye exams. A complete exam can reveal physical conditions that affect driving. Qualified medical personnel can check an older driver's decision-making skills, reaction time, muscle strength and joint flexibility.
Encourage frequent exercise. A doctor can suggest a tailored workout to help maintain overall health and well-being.
Here are mature driving laws by state compiled by the Governors Highway Safety Association:
The original article can be found at CarInsurance.com:Keeping car insurance rates low, skills sharp for seniors