Keepin' Up With Caitlyn's Cash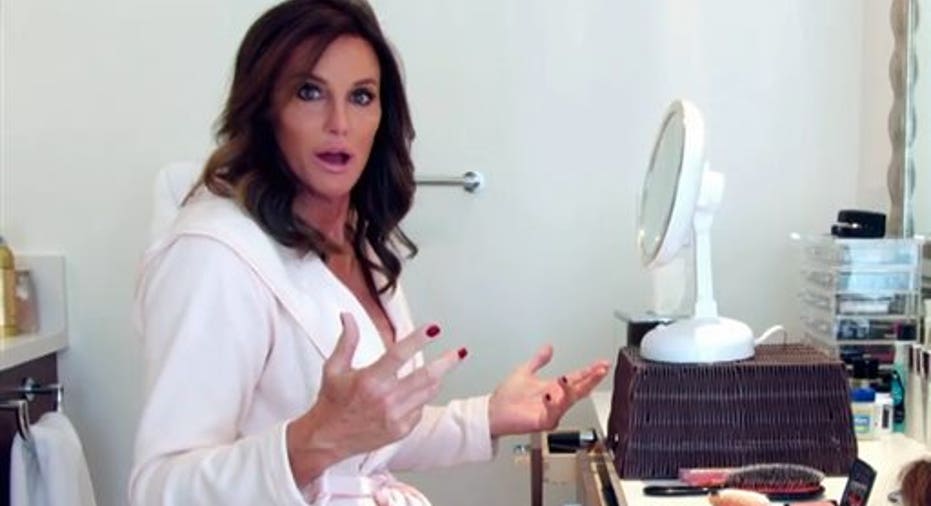 First it was her big "coming out" with Disney's (NYSE:DIS) ABC Anchor Diane Sawyer that drew 21 million viewers, then her Vanity Fair cover that attracted over 2.3 million Twitter (NYSE:TWTR) followers (1 million in the first 4 hours). Now all eyes will be on her new E! docu-series, "I Am Cait." Caitlyn Jenner's first paying gig.
The eight-part, one-hour series will premiere on July 26 and will also air on E! channels internationally in over 120 countries. Viewers will get a behind-the-scenes look at Caitlyn as she seeks out her "new normal" as a transgender woman. And E! hopes it will transition into ratings and big advertising bucks.
"The premiere should score strong ratings. We are estimating initial spot costs at $45,000 per spot. For a few programs, it will be the equivalent of Super Bowl ads for cable reality TV," says John Rowley, President of Fletcher Rowley, a media firm in Nashville.
Stacey Shulman, Executive Vice President of Insight, Analytics and Research for Katz Media Group says her guess would be around the $ 50,000 range for a 30 second spot, which is the typical rate for a syndication show.
"Reality is less expensive and E! isn't the highest rated cable network. Plus, this is going to attract a select group of advertisers. The same list as the "Jersey Shore" and "Keeping Up with the Kardashians" get.  And, because of the topic it will be limited in some degree," says Shulman.
She says it will mainly depend on how they tell her story. If it's more shocking, it will be limited but if they make it inspirational, they will be able to attract more advertisers.
"For example, Jerry Springer was the biggest show in syndication for years and it was hard to get advertisers for that show because of the content," says Shulman.
Jenner was previously on E!'s "Keeping Up with the Kardashians" since its debut on October 2007. The show has received poor reviews in the past from critics for emphasizing the "famous for being famous" concept and for appearing to fabricate aspects of its storyline. Jenner hopes her new reality series will help give others an insight on the transgender community.
Rowley says when the quality of the show becomes more clear the rates will either hold or plummet.
"I would be surprised to see rates dramatically increase even if the show is highly rated. I would also be surprised if the show exceeds rating expectations.  That said, reality TV shocks us every year, " he says.