Keep Old Car for You, Buy Your Son a New Car?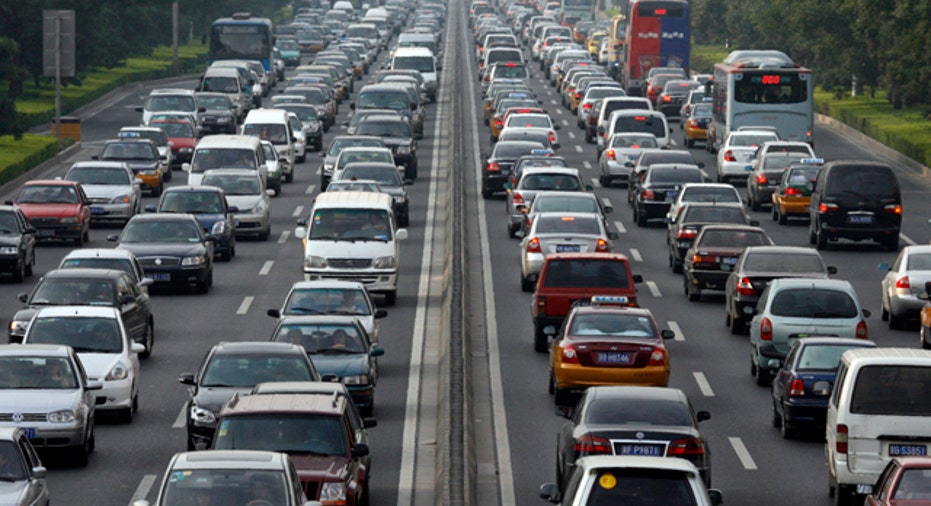 Dear Dr. Don, I am in the market for a new vehicle. My current vehicle is a 2001 with 205,000 miles. It needs a ton of work that is going to cost several thousand dollars, but it drives just fine. My child will be getting a driver's license within the next six months, and I am beginning a job with an hour commute. I'm considering purchasing a car for $12,000 or less that gets good gas mileage and handing that car over to my child when he gets his driver's license.
The catch is that I took out a loan against my current car and still owe $3,000 although the car is valued at $6,000. I was planning to keep my car so that I will have one when I turn over the other to my child. Later on, I will buy myself another car.
Is it a good idea to keep my current car and purchase another car, knowing my current car has mechanical issues and is a gas guzzler? If I purchase another vehicle and keep mine, I will have two payments. My salary can afford it, but does it make sense? Or should I trade mine in, have one car payment and when it's time, look for another car for me? -- Trevor Transport
Dear Trevor, If the car's worth $3,000 more than the car loan even in its current state of disrepair, what'll it be worth when you put in a couple of grand in repairs?
I'm going to suggest you fix your current car with an eye toward giving that to your child when he gets his driver's license, and you focus on buying the high-mileage car for your commute that will allow you to manage your fuel costs.
It's also likely to make sense from a car insurance perspective for your child to have the repaired old car versus a newer model. You say the car drives just fine. I'm going to take that as it's reliable and dependable or will be after the repairs are completed.
I'll also suggest you don't buy the second car until you're ready to turn over your current car to your child. Why take on the car insurance expense, depreciation and maintenance of a second vehicle before he can drive it? You'll be paying more in gas over this time frame, but the additional fuel costs should be less than the expense of owning two cars when you only need one.
A child having a car isn't a birthright, but it sounds like you've already made that decision. From a car insurance perspective, putting your child in a dependable older car in his first year or two of driving can make sense financially. You just have to be comfortable about how safe he is in the vehicle.
Bankrate's content, including the guidance of its advice-and-expert columns and this website, is intended only to assist you with financial decisions. The content is broad in scope and does not consider your personal financial situation. Bankrate recommends that you seek the advice of advisers who are fully aware of your individual circumstances before making any final decisions or implementing any financial strategy