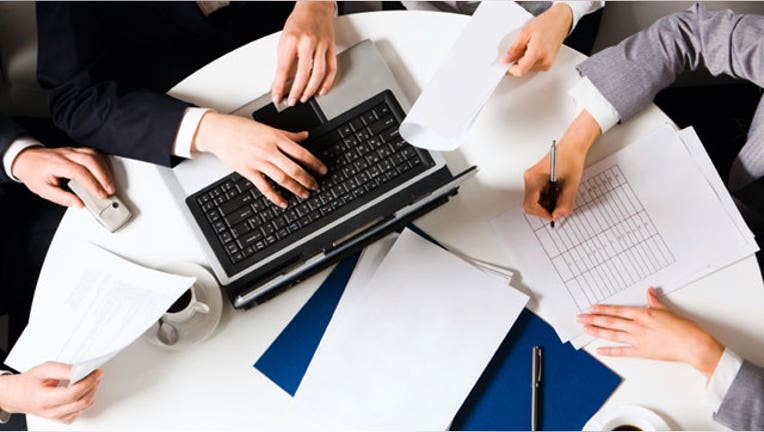 I'll be the first to admit it, I'm super competitive.
Most mornings you'll find me in the pool or on a bike, trying to best a recent personal record for laps or mileage. I'm never one to pass up a fun wager on netting "audience choice" votes at conferences.
I keep a keen eye on the trends in our space, and ask tough questions to encourage our team to be first out the gate with the next great feature. But how much competitive spirit does a small business need? How do you breed a healthy balance of competition for your company?For most small businesses, competition is a necessary survival tactic. You likely have a good idea of who your competition is, how their products compare to yours and how their metrics of success track against your own. There is a certain amount of rearview-mirror gazing that is required to make sure you maintain an ongoing sense of where your competition is and how their movements may impact yours. But every business needs to find its own road to success--the superstars in any field have never been the ones who followed the crowd.I was recently asked why my company, oDesk, doesn't highlight features to support fixed price work, since one of our perceived competitors has made its bread and butter on those features. As I see it, making such a change would be akin to defining success by doing exactly what our competitor does, only slightly better.Maybe it's my overly-competitive side talking, but that just isn't good enough.
If a business is going to find that breakout success we're all striving for, it needs to approach the same problems in a new and different way.
Facebook didn't get to 500 million users by being a mildly better version of MySpace. Instead, it approached networking from an alternative perspective that users found more reflective of the way they naturally wanted to socialize online. For our team at oDesk, this means tackling remote work from angles that haven't been considered before, which we won't be able to do if we're making decisions for our business solely based on mimicking others' successes.Businesses that focus too much on the the competition will find miss their own obvious opportunities to stand out. Following the "established" road in your field will steer you away from the things that make your product or service unique in the first place, and will keep you from being the buzz-driving, revenue-exploding, breakout success you've been striving to become.Like driving a car, running a small business is a balancing act between action and reaction. Looking at competition in the rearview does little good when you know that the biggest opportunities for success lie in the journey ahead.
Gary Swart is the CEO of oDesk, which recently reported gross services in excess of $200 million - less than a year after netting their first $100 million milestone. Gary brings to oDesk a passion for helping small businesses succeed and more than 17 years of experience in the enterprise software market. Prior to oDesk, as the VP of Worldwide Sales for Intellibank, he was responsible for building the sales organization, but Gary's enthusiasm for small businesses was born during his tenure as a Business Unit Executive for IBM's Rational Software Product Group, where he led Small and Medium Business sales for the Americas. Gary came to Rational through its merger with Pure Software, where he held sales, management and leadership positions. Gary holds a Bachelor of Science degree in Business Administration from the University of Maryland.