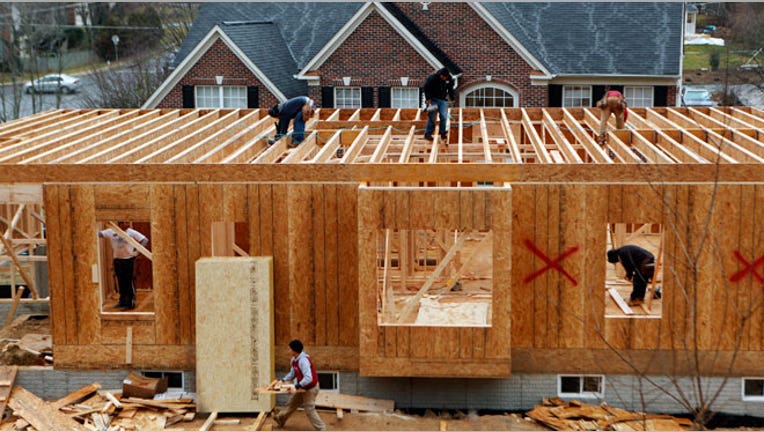 KB Home (NYSE:KBH) reported Thursday a sharply lower second-quarter loss amid a rebounding housing market, as more home deliveries and higher selling prices led to strong revenue growth in all of the home builder's regions.
Second-quarter home deliveries jumped 39% to 1,797 homes, and average selling prices were up 25% to $290,400 a home. That reflects the highest second-quarter average selling price since 2006.
Shares of the Los Angeles-based company, one of the nation's largest home builders, have soared 142% over the last 12 months. On Thursday, the stock climbed 3.4% to $20.57 in early morning trading.
KB Home said its loss for the quarter was $3 million, or four cents a share, compared to a year-ago loss of $24.1 million, or 31 cents a share. Analysts were looking for a per-share loss of 6 cents.
The latest period included a $15.9 million charge related to water intrusion repairs at some communities in southwest Florida. Excluding that charge, KB Home scored a $12.9 million profit.
Revenue leapt 73% to $524.4 million, handily beating Wall Street's call for $451 million. Home building gross margin narrowed to 15.1% from 15.8%.
Chief Executive Jeffrey Mezger said in a statement that KB Home's growth prospects are good, particularly in some of the stronger housing markets. The company's backlog, a gauge of business that will be logged in future quarters, rose 6% to 3,128 homes.
"With the limited supply of homes available for sale and robust demand in many of our served markets, we have deliberately emphasized price and value creation over sales pace to effectively optimize our land assets," he said.
In the second quarter, the housing market showed signs of improvement in all of KB Home's regions. Average selling prices increased 26% in the Southwest homebuilding region, 16% in the Southeast and 15% in the West Coast and Central regions.
Net orders rose 6% to 2,162 homes, fueled 31% growth in the Southeast and 8% growth in the Central region. The West Coast and Southwest posted lower net orders.