Kathy Griffin files a restraining order against KB Homes CEO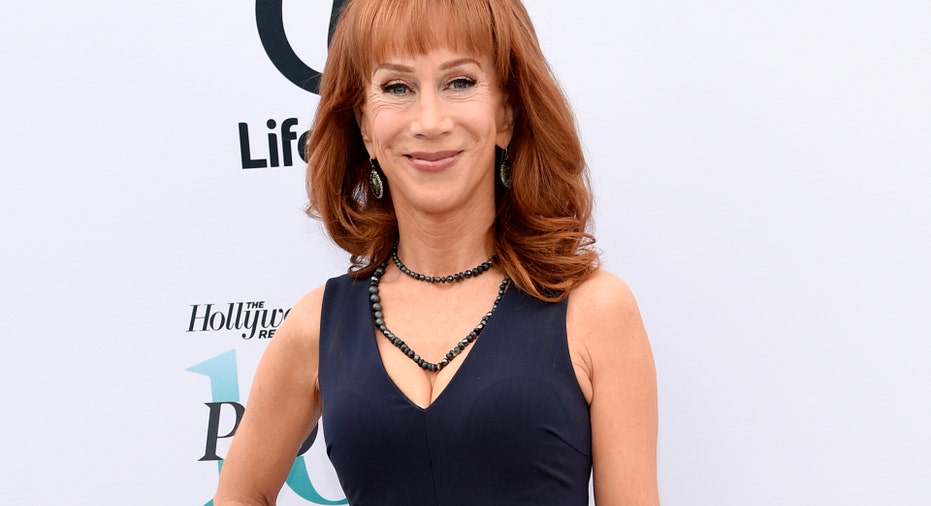 Comedian Kathy Griffin and her boyfriend, Randy Bick have filed a request to get a restraining order against her neighbor, Jeffrey Mezger, the CEO of KB Homes, following a vulgar rant over the weekend, The Blast reported.
The documents, filed Friday in Los Angeles County Court, ask a judge to protect Griffin from her aggressive neighbor and his wife Sandra, the website said. Griffin's boyfriend, Bick also filed a separate restraining order against the executive. Both Griffin's attorney and publicist did not immediately response to FOX Business' request for comment.
Earlier this week, The Huffington Post published audio of Mezger screaming profanities at Griffin and Bick as a result of a culmination of a series of "unneighborly actions by Griffin and her boyfriend," a spokesperson for Mezger said in a statement. Mezger added in his statement that he does not believe there is any excuse for the language he used.
On Thursday, KB Homes announced that it was cutting Mezger's 2017 bonus by 25% because of the tirade.
"Mr. Mezger's recent behavior in his personal dealings with a neighbor is unacceptable and a negative reflection on KB Home," the directors at KB Home said. They added that Mezger would be dismissed if he were to be involved "in any similar incidents."
KB Home is the sixth largest publicly traded company and is known for its energy and water efficient homebuilding. Mezger has been with the company since 1993.
Mezger's spokeperson did not immediately respond to FOX Business' request for a comment.