Kasich: Chinese Gov't Never Let Markets Work and the World is Paying the Price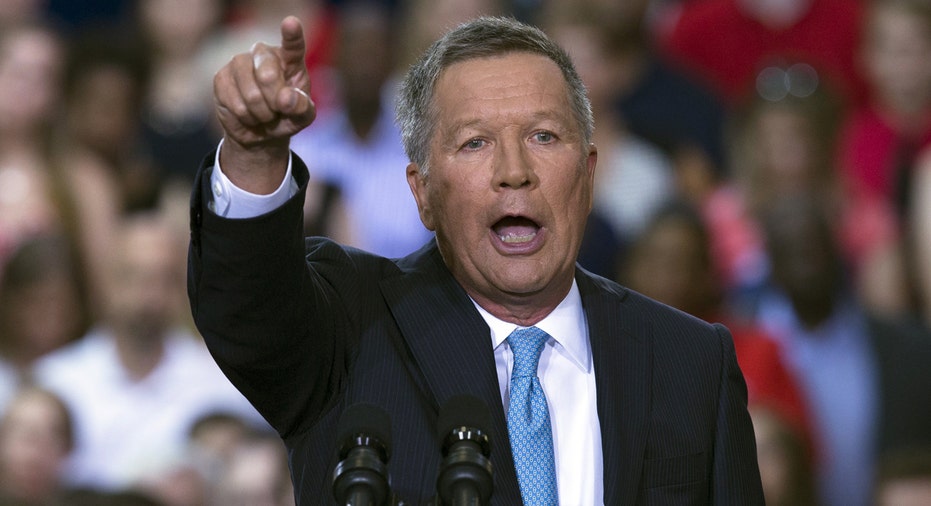 On a week where Chinese volatility has crippled the global markets and has put the Dow on a path for the worst start to a New Year since 1991, Governor John Kasich says "the world is paying the price" for a Chinese government "that never let the markets work."
"This has got to settle down if the Chinese are participating in being part of the market basket… They have to come clean… They can't keep manipulating things because it just doesn't work," he said during an interview with the FOX Business Network's Stuart Varney.
According to Kasich, his economic plan which includes freezing all federal regulations for one year (except for health and safety), lowering tax rates, and restraining the government, will bring prosperity back to America.
"I did that in Washington as chairman of the Budget Committee and the economy grew like crazy and then in Ohio I followed the same formula and we are up 385,000 jobs," he said.
He also discussed his recent meeting with billionaire Democratic donor Ron Burkle, who is reportedly hosting a series of fundraisers for his campaign.
"We had a breakfast meeting and it went on for a couple of hours, we talked a little bit about politics but we talked an awful lot about life and about a lot of his interests and my interests and we met a couple of times and we just sort-of connected… I'm fascinated by business and I love entrepreneurs and he's one." he said.