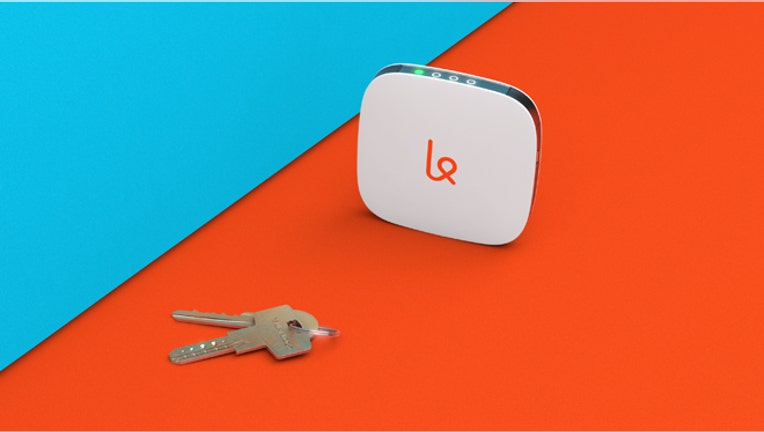 Breaking up is hard to do. But breaking up with your Internet provider might not be, with a little help from a new startup called Karma Go.
The East Coast-based upstart was founded on the belief that "the power of connectivity should be in the hands of the people." And it means that literally, as the company created a pocket-sized device to do just that.
"WiFi shouldn't be something you have to hunt for. It should just follow you wherever you go. Karma puts reliable WiFi in your pocket and keeps all your devices connected to the Internet," Steven van Wel, CEO and co-founder of Karma Go, told FOXBusiness.com.
The young company recently signed a multi-year agreement with Sprint and Clearwire for access to their 3G and 4G networks, and has raised a $2.2 million seed round from investors including Werner Vogels (CTO at Amazon), Rothenberg Ventures, 500 Startups and TechStars, among others.
"We're ending the WiFi treasure hunt; the drip-drip torture of bad connections. Internet access is controlled by … companies that don't innovate, that would much rather restrict Internet access than provide it," van Wel said.
The pocket-size Karma Go devices start at $149 and are available for pre-order to be shipped in December.
A Different Kind of WiFi in Your Pocket
The difference between Karma Go and other existing WiFi tools is it "makes the hotspot about you and your data, not the device and a contract," according to van Wel.
With Karma, users pay for data as they need it ($14 for 1GB), and the data bought can be used any time, with any Karma device, and any smartphone tablet or phablet – anywhere in the U.S. Using 4G LTE cellular data connection to create a personal WiFi signal, users connect to Karma Go like they would to their home or office WiFi.
"The data is connected to you as a person, not a chunk of plastic and a contractual agreement," van Wel said. And some industry experts call this a recipe for success.
"Karma Go is looking to change the status quo on how Internet is delivered," said Salim Ismail, founding executive director of Singularity University and author of Exponential Organizations. "They're delivering a breakthrough product that is very information-based" and "naturally scales," so they will be able to make a "pretty dramatic" change in the marketplace.
The co-founders explained that, as a company, Karma Go is committed to "simplicity in all things," and therefore the biggest challenge in launching has been keeping the experience frictionless and free of surprises for customers. Ismail said this is the kind of risk companies like Karma Go need to be aware of and anticipate, lest they tick off their customers and have them plug into WiFi elsewhere.
The long-term goal, van Wel said, is for Karma to disrupt the Internet industry. The way to get there, he says, is by becoming a part of the "Holy Trinity" of day-to-day essentials: Keys, wallet, phone and, soon, Karma Go.
"Internet access is broken. Our ambition is to fix this," van Wel said.