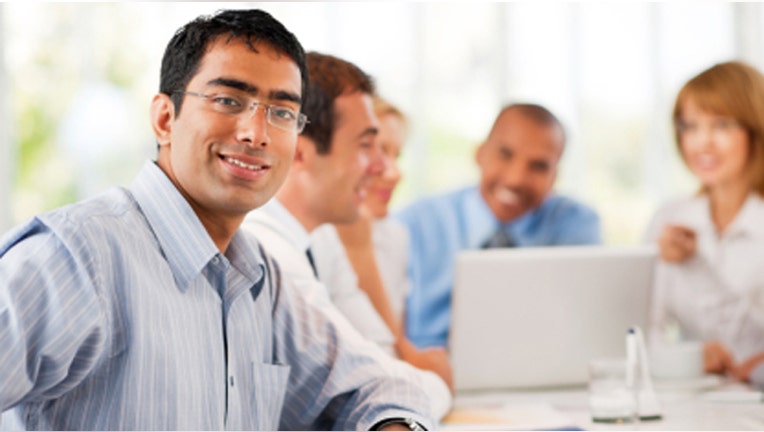 Cites record lending in 2011, less-than-10-day loan turnarounds, the hidden benefits of business mentors, and more.
In 2009, Business on Main interviewed incoming administrator of the Small Business Administration Karen Mills about the SBA's response to the recession and initiatives to jump-start economic activity in the small-business community. Three years later, Karen Mills is a member of President Obama's cabinet. Business on Main wanted to know what else has changed at the SBA.
Business on Main: Congratulations on your recent appointment to President Obama's cabinet. What does this mean for small-business owners?
Karen Mills: Thank you. What it shows is President Obama really believes in small business. It's significant to business owners to have a representative voice in the policy-making that can drive economic growth.
What metrics do you use to measure the SBA's service performance on behalf of small-business owners across the country?
I look at a number of factors to measure our performance. First, we had a record year in fiscal year 2011. We supported more than $30 billion in small-business lending to more than 60,000 businesses across the country. This is the most activity in SBA history.
We are also paying close attention to what I call underserved communities, where it is harder for businesses to get conventional loans. These communities need the SBA to help get the wind in their backs. Woman- or minority-owned businesses are three to five times more likely to get a loan through SBA programs than a conventional lender.
Last time we talked, you mentioned a goal to make it easier for small-business owners to work with the SBA. Where can business owners see progress?
Someone said to me when I first took this job that the problem with the SBA brand is it involved too much paperwork and too much time. Today we offer a different experience for our lending partners and for our borrowers. Because of our efforts to streamline paperwork, the turnaround time on a loan is under 10 days.
We also have a program called CAPLines that was not being used for asset-based business loans for inventory and receivable financing because it involved extensive paperwork. We were able to streamline and re-engineer the program so that business owners who don't have buildings and equipment can pledge their accounts receivable, inventory, government contracts and purchase orders to receive the added working capital they need to grow their businesses.
Another example of service improvement is SBICs [small-business investment companies], which are privately owned firms that are licensed by the SBA to make investments in high-growth potential businesses. When I came to the SBA, it took over 14 months to get a SBIC license. Now the licensing process takes a little over five months. In fact, many of the best funds are coming back to work with us again.  There are now over 300 SBICs, and SBA capital commitments to small businesses by the SBIC debenture program grew to a 50-plus-year record high of $2.5 billion, which is nearly double the average annual amount of financings for the previous five years.
Speaking of SBICs, can you tell us about the national Impact Investment Fund?
SBICs are a great way for the government to put money behind experienced investors who have a good track record of identifying companies that can grow and hire more people.
Through the Impact Investment Initiative, the SBA will commit $1 billion to investment funds that are focused on underserved communities which face barriers to capital, or industry sectors such as clean tech that have been defined as national priorities.
We now have two investment funds that are licensed under the SBA's new Impact Investment Initiative. The SBA just announced the licensing of SJF Ventures III, an SBIC that will make investments in clean-tech companies which can be located anywhere in the U.S. Another is the InvestMichigan! Mezzanine Fund to help provide capital to companies that are headquartered in Michigan.
Are there any programs that haven't met your expectations for engagement simply because people don't know about them?
When I go out and talk to small businesses I ask how many owners have a counselor or mentor from Score [a nonprofit association supported by the SBA that provides mentors, counseling and tools to help small businesses], or from one of our technology centers or women's business centers. We have data that shows that business owners who utilize SBA counseling and mentoring services get more sales and have improved longevity. And these businesses, of course, end up hiring more people. Most business owners don't know that these resources are free.
[Editor's note: Visit www.SBA.gov/direct to find SBA resources in your community.]
You walked into a big job under tough economic conditions for small-business owners. Has this job matched your expectations?
I have the best job in the world. Every week I get to travel around the country to meet with business owners and learn more about their needs. Then I come back to Washington to develop initiatives to help business owners get government contracts or become more bankable. We've worked hard on programs for government contracting and providing disaster loans to victims of hurricanes and tornados. It's an honor to be in this position to get more resources into the hands of our greatest job creators.
What do business owners say to you when they meet you?
When I first came into this job, businesses needed help just to survive. Now more business owners are talking to me about how they can get their next loan to expand and hire more people.
That's progress. I look forward to our next update.
© Business on Main. Sign up for our Main Street Authority newsletter to get articles like this delivered monthly to your inbox.