Kabbage for Small Businesses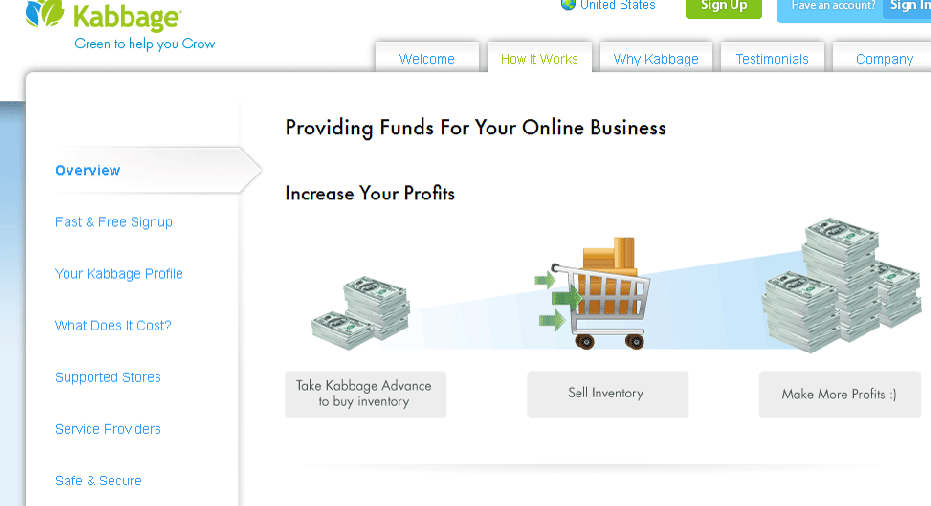 We're highlighting small businesses from around the country as nominated by you, our readers. If your favorite small business is using Twitter to communicate with customers, let us know about it @fbsmallbiz with the hashtag #mysbc, and it may be featured as an upcoming Small Business Spotlight.
Small Business Spotlight: Kabbage
Who: Marc Gorlin, @KabbageInc
What: Provide small businesses with capital
When: 2009
Where: Atlanta
How: Marc Gorlin says he co-founded Kabbage to provide small businesses with a source of working capital. With Kabbage, small businesses can avoid the paperwork and red tape of a bank and obtain capital to grow their businesses, he said.
"We knew there had to be a better way to create an automated process," Gorlin added.
Kabbage uses data from social media sites, such as Twitter and Facebook (NASDAQ:FB), and other partners like UPS (NYSE:UPS) to determine how much capital a business is eligible to receive. Business owners must give permission for Kabbage to use data from third parties. This data provides more than just a credit score, Gorlin said, and borrowers can go from the underwriting process to accessing capital within seven minutes.
"As long as we can pull in all those data points, we want to underwrite all small businesses," Gorlin said.
Kabbage recently became a partner of the UPS Store Small Business Solutions Center. Gorlin, who said his company expects to expand beyond online merchants, called Kabbage "platform agnostic." Other services give business owners access to capital on only one platform, such as Amazon.com (NASDAQ:AMZN).
And customers are responding positively about Kabbage. The company's Net Promoter Score, which measures how likely  a customer would be to recommend a business to someone else, is 75. Apple's (NASDAQ:AAPL) score is slightly lower at 74.
Quote from the owner: "Anyone who watched the presidential debate knows that small businesses are powering the economy, but unfortunately, not many people are powering them."