Juno Shares Surge on Collaboration Pact With Celgene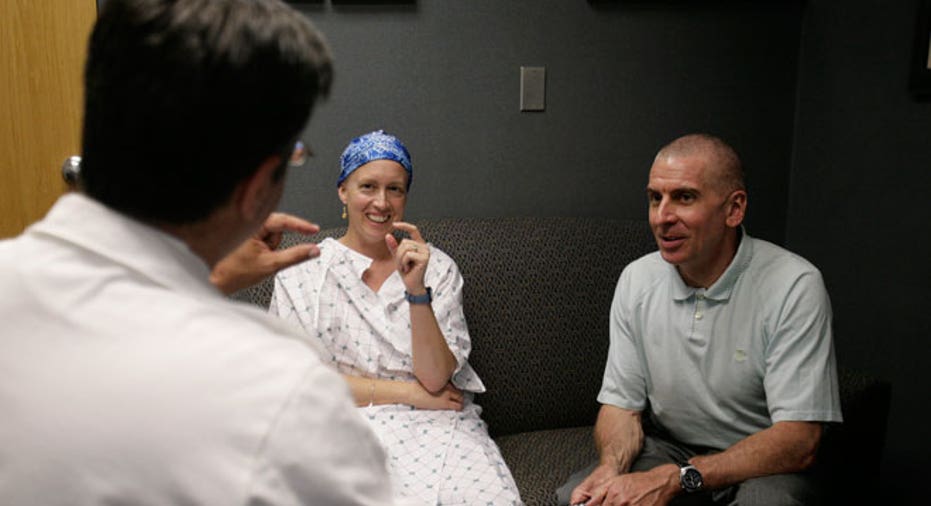 Celgene Corp. will make an initial payment of about $1 billion, including a stock purchase, as part of a 10-year collaboration with fellow biotech company Juno Therapeutics Inc. on cancer and autoimmune disease treatments.
In after-hours trading, shares of Juno were up 40% to $64.98.
Upon closing, which is expected during the third quarter, Celgene will pay Juno about $150 million and buy 9.1 million Juno shares for $93 each. Celgene will have the right to buy additional equity and the right to nominate a Juno board member.
The companies will initially focus on Chimeric Antigen Receptor Technology and T cell Receptor technologies.
"This transaction strengthens Celgene's position in the emerging and transformative area of immuno-oncology," Celgene Chief Executive Bob Hugin said in a statement.
Under the agreement, Celgene has the option to be the commercialization partner for Juno's oncology and cell therapy autoimmune product candidates, including Juno's CD19 and CD22 directed CAR-T product candidates.
Celgene will also have the option to select two Juno programs under which the companies would share world-wide expenses and profits equally, except in China. Subject to additional obligations, Celgene may select a third program.
Meanwhile, Juno will have the option to enter a co-development and co-commercialization agreement on certain Celgene candidates that target T cells. For Celgene-originated programs, 70% of costs and profits would be allocated to Celgene.
In April, Celgene said its first-quarter earnings more than doubled, reflecting strong sales for its blood-cancer drug Revlimid.
Celgene's moves to enhance its pipeline include the purchase of Quanticel Pharmaceuticals Inc. for an upfront payment of $100 million, a deal announced in April and slated to close in the second half of the year. Also in April, Celgene entered a collaboration agreement with AstraZeneca PLC.
On June 2, Juno said it acquired X-Body Inc., a transaction that included an upfront payment of about $21 million in cash and 439,265 common shares. Juno said the deal added protein-engineering capabilities that would improve its ability to generate drug candidates.
(By Josh Beckerman)