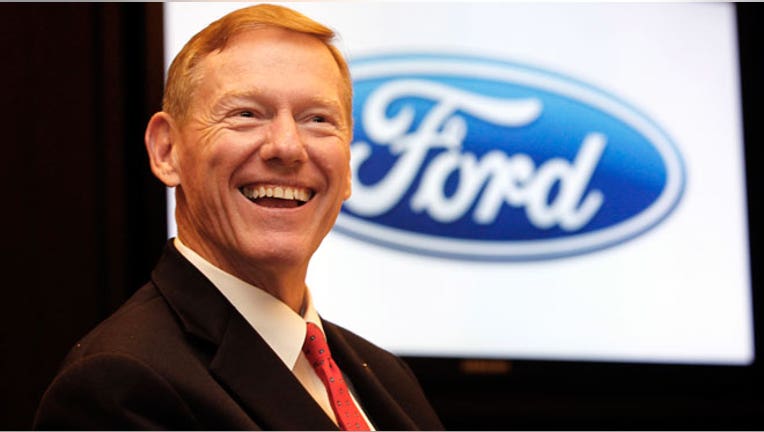 Fitch Ratings lifted Ford's (NYSE:F) credit rating to investment-grade from junk status on Tuesday, a move that underscores the No. 2 U.S. auto maker's dramatic financial turnaround after it nearly collapsed six years ago.
The Detroit auto maker's debt had been at junk status since 2005, when its SUV business started to be pressured by a shift to fuel-efficient vehicles.
Fitch, which upgraded Ford on Tuesday to BBB- from BB+ and reiterated a stable outlook, was the last of the three major ratings companies to strip Ford of its investment-grade status, and the first to return it.
The two larger ratings firms, Moody's Investors Service and Standard & Poor's Ratings Service, could lift Ford back to investment-grade sometime this year, according to The Wall Street Journal. 
The upgrade reflects Ford's "heavily focused" efforts on increasing profitability, growing liquidity, lowering debt and reducing the company's pension obligations.
Fitch said Ford's liquidity position and cost structure will provide it with sufficient financial flexibility, putting it in a "solid position to withstand the significant cyclical and secular pressures faced by the global auto industry."
Ford had to shed assets and cut costs, including mortgaging its factories, in an effort to streamline its business and avoid bankruptcy. Its major U.S. rivals, including General Motors (NYSE:GM) and Chrysler, both filed for government-assisted Chapter 11 at the height of the Great Recession.
Despite the improvements, Fitch warned that dividends, capital spending and pensions could still result in a fresh cash-flow headwind of up to $4.8 billion this year. The ratings company cited ongoing uncertainty regarding the pace of the global economic recovery and high oil costs that could impact demand in Western Europe.
A Ford spokesman said the auto maker's assets used as collateral when Ford borrowed more than $23 billion in late 2006 would be returned after one more ratings company upgrades Ford to investment grade.
"We are very pleased with today's decision by Fitch," Ford's chief financial officer, Bob Shanks said. "Moving forward, we will continue to focus on driving profitable growth for all of our stakeholders."
Fitch said it would consider a future revision of the rating outlook to positive or an upgrade of the ratings if Ford's margins and free cash flow continue to grow.
That would most likely reflect higher prices on its vehicles, improved market share, tighter costs and declines in debt.