Jumbo Mortgages Offer Low Rates, Strict Terms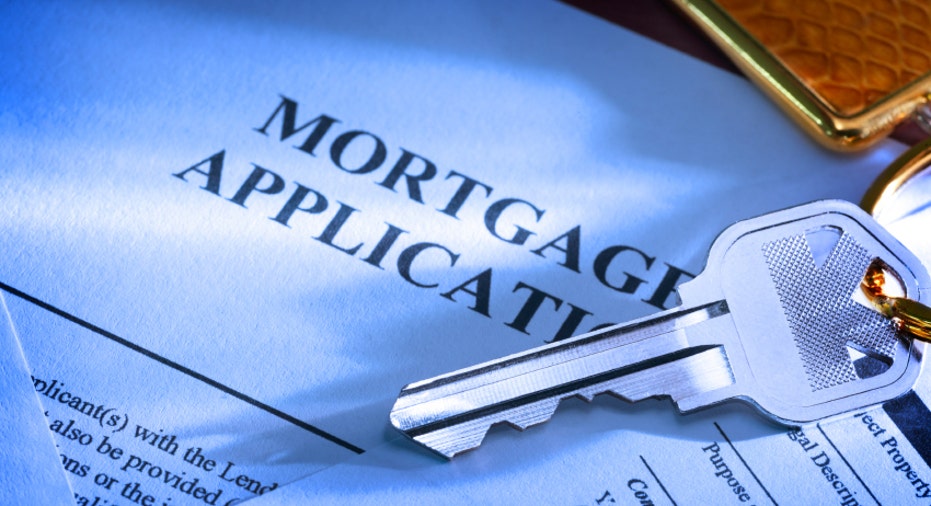 Borrowers who need large home loans will find an increasing number of lenders willing to offer jumbo mortgages. They'll also find low rates. But the qualification requirements remain stringent.
Jumbo mortgages are home loans that are too big to be sold to Fannie Mae and Freddie Mac because they exceed the agencies' conforming limits. In most parts of the country, the limit is $417,000. In high-cost areas, it's $625,500.
The upper limit was lowered from $729,750 late last year. The decreased upper limit placed more borrowers into the market for jumbo loans in some parts of the country. Refinancers and buyers of high-end homes continue to drive up the demand for jumbo mortgages, says Jason Auerbach, division manager of First Choice Loan Services in New York City.
"There is a definite rebound in the jumbo market," he says.
Lower Jumbo Rates
Many lenders and investors who buy jumbo loans from lenders had pulled back from the jumbo market after the 2008 financial crisis. But they've slowly returned, says David Adamo, CEO of Luxury Mortgage in Stamford, Conn.
"That demand in the secondary market translates into very good rates for borrowers," Adamo says.
The interest rate on jumbo loans is usually higher than the rate on mortgages that fall within Fannie and Freddie limits. "But the spread between (the interest rate on) a conforming mortgage and a jumbo mortgage is certainly coming closer," Auerbach says.
The average rate on a 30-year fixed jumbo mortgage was 4.63% in mid-April, compared to 4.11% for a 30-year conforming mortgage, according to Bankrate's survey.
Depending on the area and the down payment, borrowers can get a jumbo mortgage with a fixed rate in the mid to low 4s this spring, Adamo says.
Qualifying for a Jumbo Mortgage
While it may have gotten somewhat cheaper to get a jumbo loan, the requirements to get a mortgage remain stringent.
"Qualifying for a jumbo loan is still very tricky," says Mathew Carson, a mortgage broker at First Capital Group Inc. in San Francisco. In a high-cost area such as San Francisco, borrowers who need jumbo mortgages aren't necessarily wealthy. They are middle-income families and even first-time homebuyers.
But if you need a jumbo mortgage, don't get discouraged -- unless you have bad credit.
"Though the barrier of entry for any loan has been raised from the 'stated-income' days, quality borrowers will not find it difficult to secure a jumbo loan," says James Campanella, residential mortgage manager at City National Bank of Florida based in Miami. Nearly 80% of the home loans closed by the bank this year were jumbo mortgages, Campanella says.
In the eyes of jumbo lenders, a quality borrower is someone with sterling credit, sufficient income, assets and not too much debt.
Most lenders require a minimum credit score of 720 for jumbo mortgages, Auerbach says. But a few accept lower scores. Campanella says City National accepts scores as low as 660 depending on the size of the mortgage. The bank lends up to 80% of the home's value, which is the limit on what most jumbo lenders are willing to lend. For multimillion dollar homes, lenders generally ask for down payments of 25% to 40%.
As with most mortgages, lenders don't want borrowers who have too much debt. To help determine whether you can afford the mortgage payments, lenders look at your debt-to-income ratio, or DTI, which compares your monthly debt obligations to your pretax income.
Some lenders will allow DTIs up to 45%. Others won't give you a mortgage if your DTI is higher than 36% or 38%.
As lenders scrutinize your financial life, they'll want to see that you have enough money saved to cover your housing expenses in an emergency. Generally, borrowers must have 10% of the amount they are borrowing in a savings or brokerage account. Some lenders require more than that.
That means a borrower taking out an $800,000 loan, would need at least $80,000 in savings in addition to the down payment.
Shop Around, and Don't Take No for An Answer
Because the requirements vary by lender, it's important for borrowers to shop around, Auerbach says.
"It is still a developing market," he says. "We see wide latitude of guidelines. For example, one of our investors only lends up to 60% (of the home's value), up to $3 million -- but their interest rates are significantly lower than some of our investors who will do 80% financing."
And remember, just because one lender says no, it doesn't mean you don't qualify for a jumbo mortgage, Carson says.
He cites the case of a client he helped recently. The borrower was a first-time homebuyer with great credit and more than sufficient income to afford the million-dollar mortgage he applied for.
"You think it would have been a no-brainer, right?" But the lender rejected the application simply because the borrower had never carried any large debt. Carson tried a different lender, and his client was approved on the spot.
Copyright 2012, Bankrate Inc.