Judge Orders 50 Cent to Bankruptcy Court Over Instagram Photos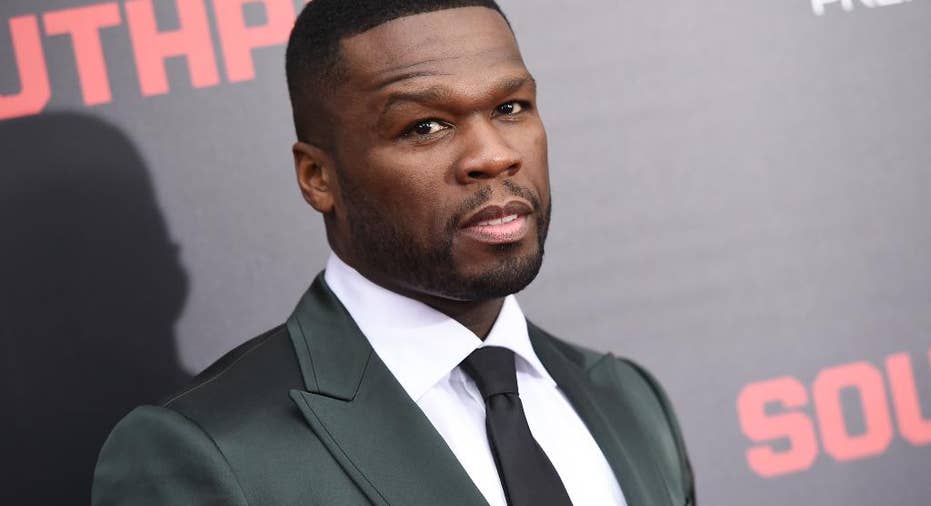 A bankruptcy judge ordered rapper 50 Cent to come to her courtroom and explain several pictures posted on social media websites that show him playing with stacks of cash.
Judge Ann Nevins told the 40-year-old entertainer's lawyer that his Instagram photos are raising questions about whether he is being truthful about his financial situation.
"I'm concerned about allegations of nondisclosure and a lack of transparency in the case," Judge Nevins said at a hearing Thursday in Hartford, Conn., on Thursday. "There's a purpose of having a bankruptcy process be transparent, and part of that purpose is to inspire confidence in the process." She added that bankruptcy is a place where "honest, but unfortunate" people can get a fresh start.
Earlier court papers put a spotlight on three pictures of 50 Cent, whose real name is Curtis James Jackson III, with bundles of cash. One picture showed cash piles in his fridge.
Another showed him arranging bundles to spell out the word "BROKE."
And another showed him cuddling with them in bed. He also bragged on Instagram about buying a home in Africa.
The photos were flagged by Lastonia Leviston, who won $7 million in a sex-tape dispute but hasn't been able to collect that money since Mr. Jackson filed for bankruptcy last summer. Two other groups---Mr. Jackson's mortgage lender and a partner in a failed headphone deal owed roughly $18 million---joined her in a fight to have an outside financial professional manage his money until he pay off the $30 million he owes creditors.
Mr. Jackson's lawyer wasn't immediately available to respond to Judge Nevins's order. The date of the hearing Mr. Jackson is required to attend hasn't yet been set.
In response to the social media posts, Mr. Jackson's lawyers said the photos were included in court filings to "disingenuously smear" him.
"By including pictures from [Mr. Jackson's] social media accounts and implying that [he] is hiding assets...the [three creditors] intentionally ignore that [Mr. Jackson] is in the entertainment and promotion business and must maintain his brand and image (or those of the products he is promoting)," his lawyers said in documents filed in U.S. Bankruptcy Court in Hartford, Conn.
A lawyer for headphone investor group said Thursday he was still suspicious of Mr. Jackson's financial reporting, which calls for him to disclose all of the money he earned during the case. He said that Mr. Jackson has made TV appearances and performed at concerts but didn't say how much he was paid in fees.
Mr. Jackson's lawyer, James Berman, disputed that at Thursday's hearing.
"All his income was reported," he told Judge Nevins.
Mr. Jackson filed for chapter 11 protection on July 13, shortly before jurors were scheduled to determine whether he should pay additional damages in the sex-tape lawsuit filed in 2010 by Ms. Leviston, rapper Rick Ross's ex-girlfriend.
Write to Katy Stech at katy.stech@wsj.com. Follow her on Twitter at @KatyStech