Judge Holding Up SAC Settlement Asking Right Questions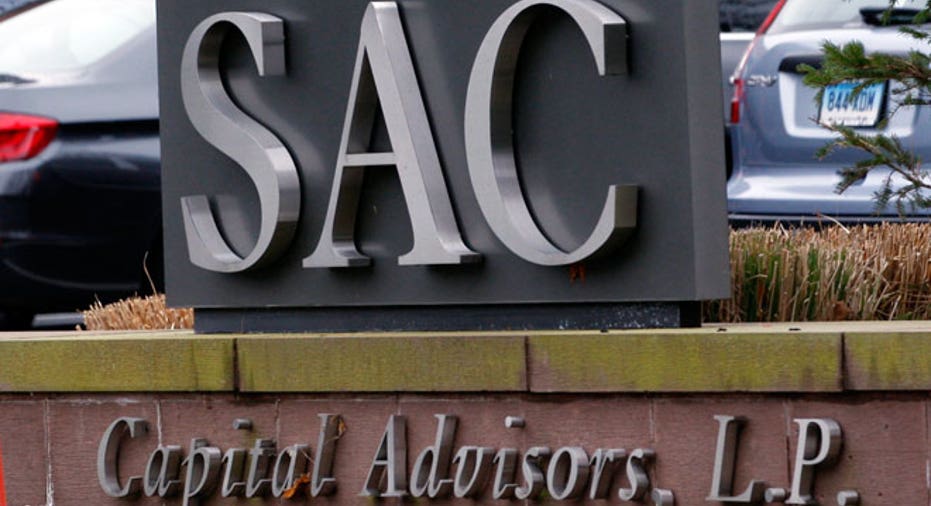 The most promising aspect of the ongoing legal drama surrounding Steven A. Cohen and his mega SAC Capital Advisors hedge fund isn't that the walls seem to be closing in on him as insider-trading charges pile up against his lieutenants.
Indeed, if Cohen is eventually charged and convicted similar to his former peer and competitor Galleon Group hedge fund founder Raj Rajaratnam, the case will certainly arouse a great deal of media attention. But in the real world it will represent little more than a grain of sand on a vast beach of presumed Wall Street impropriety.
No. The most promising aspect of the insider trading investigation that has swirled around Cohen for months isn't Cohen's potential demise. It's that another high-ranking judge has raised his voice in opposition to yet another deal in which Wall Street titans essentially buy off the Securities and Exchange Commission with huge settlements that allow the alleged miscreants to carry on without either admitting or denying wrongdoing.
To paraphrase Federal District Judge Victor Marrero: Who agrees to a $600 million settlement if they  didn't do anything wrong?
"There is something counterintuitive and incongruous about settling for $600 million if it truly did nothing wrong."
That's the amount SAC Capital agreed to pay last month to make insider-trading charges go away. SAC Capital has said the settlement was a business decision.
Marrero is the judge overseeing the settlement case between the SEC and SAC Capital. Last week he threw a monkey wrench into the process, raising doubts about whether SAC should be allowed to pay the settlement without either admitting or denying any wrongdoing.
"There is something counterintuitive and incongruous about settling for $600 million if it truly did nothing wrong," the judge said during a hearing on the matter.
The Latest Domino
Nearly a dozen current or former SAC employees have been tied in one way or another to a sweeping insider trading investigation led jointly by the SEC and federal prosecutors in New York under local U.S. Attorney Preet Bharara.
Last Friday, the latest domino fell when one of Cohen's top SAC lieutenants Michael Steinberg was led out of his Manhattan apartment before daybreak in handcuffs. Prosecutors are reportedly working on getting Steinberg to testify against his boss.
That tactic has apparently proven unsuccessful so far with Mathew Martoma, a former SAC portfolio manager who was charged last year with insider trading tied to pharmaceutical companies for which Martoma allegedly received illegal tips related to a failed clinical trial.
Martoma's legal bills are reportedly being covered by SAC Capital. Not surprisingly, he's pleaded not guilty to all the charges and apparently isn't cooperating with prosecutors.
Nevertheless, with Steinberg's arrest last week it seems as if Cohen's world is getting smaller by the day. And while the SEC may have been satisfied with a massive settlement, federal prosecutors may have another ending in mind for this story. There are so many paths emerging from this investigation, and all of them seem to lead directly toward Cohen and to indicate a pattern of systemic bad behavior at SAC Capital.
That point apparently hasn't been lost on Judge Marrero.
Judges Uneasy Rubber-Stamping SEC Settlements 
That's important because Marrero has joined a growing list of judges clearly uneasy with rubber-stamping massive SEC settlements with big Wall Street firms in which the size of the settlement – not to mention the evidence – clearly points toward serious improprieties.
At the top of that list is federal judge Jed S. Rakoff, who in November 2011 refused to sign off on a settlement between the SEC and Citigroup (NYSE:C) that allowed the bank to pay $285 million (less than half of SAC's settlement) to make fraud charges go away.
Rakoff, instead of attempting to squeeze an admission out of Citigroup, said simply that he didn't have enough information to sign off on the deal, that he couldn't determine whether it was in the public interest or not. At the same time the judge used his ruling to criticize the time-honored tradition of allowing settlements that don't require an admission of guilt on the part of the settler.
Naturally, it was the latter part of the judge's ruling -- the one related to 'no admission or denial of wronging' -- that garnered most of the attention.
Rakoff had to have known he was tapping into a populist theme at the time as the public ire was rising in the wake of similar 'no admission' settlements with high-flying financial crisis players such as J.P. Morgan Chase (NYSE:JPM) and Goldman Sachs (NYSE:GS).
Marrero is now tapping into that same theme, and it seems that he and Bharara share something in common not shared by the SEC. Both Marrero and Bharara want to hear more from Steven A. Cohen.