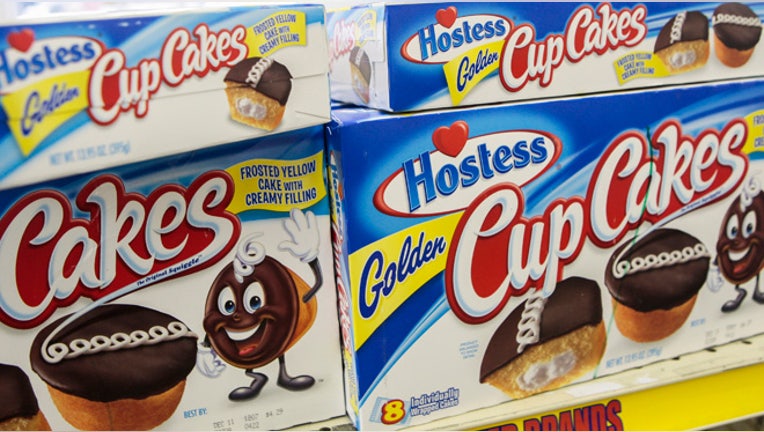 A U.S. bankruptcy judge approved Hostess Brands' plan to wind down the company after last-minute mediation fell through Tuesday night between the snack maker and one of its biggest unions.
The liquidation comes after the Bakery, Confectionery, Tobacco and Grain Millers Union called a nationwide strike earlier in the month. Hostess, the maker of Wonder Bread and Twinkies, said in a statement Wednesday after the court hearing that the move by the labor union "crippled its operations at a time when [it] lacked the financial resources to survive a significant labor action."
Hostess plans on shuttering 33 bakeries, 565 distribution centers, approximately 5,500 delivery routes, 570 bakery outlet store as part of the liquidation process. Eventually, 18,500 employees will lose their jobs, although the company will retain a workforce of 3,200 as part of the wind down process.
In all, the liquidation process is expected to take about a year, the company said in a statement.
It is likely that some of the company's iconic brands will live in on some way. Indeed, Hostess' lawyer said earlier in the day  the company saw a "flood" of interest from parties interested in buying its brands.