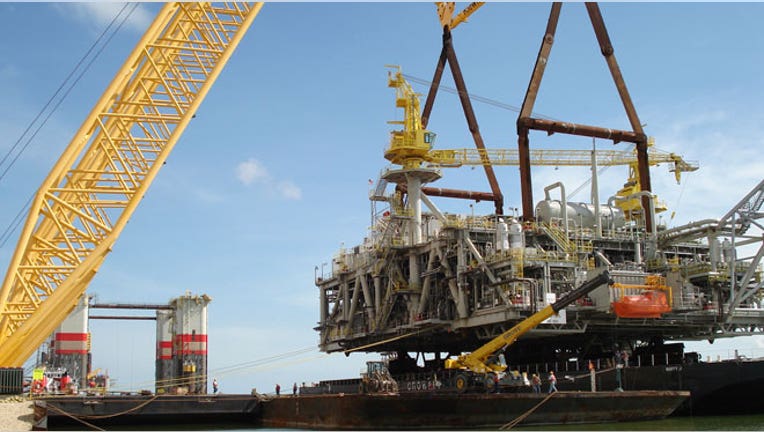 Anadarko Petroleum (NYSE:APC) is liable for more than $5.2 billion in a lawsuit connected to the oil producer's 2006 acquisition of Kerr-McGee, according to a court ruling on Thursday.
The decision sent shares down 6.9% to $77.80 Friday afternoon.
The lawsuit was filed in 2009, three years after Anadarko paid $16.4 billion to buy oil and gas producer Kerr-McGee. Before the sale, Kerr-McGee shed liabilities from its chemicals business when it spun off the unit into Tronox.
One of the Tronox's products was titanium dioxide, a chemical used to whiten paints, paper and plastic.
Tronox filed for bankruptcy in 2009, citing billion of dollars in environmental obligations. It's seeking to recover the value of oil and gas assets that Anadarko acquired in its deal for Kerr-McGee, arguing that its former parent loaded it with liabilities and made it insolvent.
Judge Allan Gropper found Kerr-McGee liable for fraudulent transfers in connection to an internal restructuring in 2002 and the spinoff of Tronox. Anadarko could be forced to pay damages of between $5.2 billion and $14.2 billion.
According to the opinion, Anadarko explored a deal for Kerr-McGee in 2002 but walked away due to the company's environmental liabilities.
"Given the significant factual evidence supporting our position, we vehemently disagree with the Judge's Memorandum of Opinion, and we fully expect to pursue every avenue available to us through the appellate process to protect the interests of our stakeholders, once a final judgment including damages has been rendered," Anadarko chairman and CEO Al Walker said in a statement.
The company said both sides will submit arguments related to the size of the payments. The court will then issue a judgment, which will be subject to appeal.
Energy analysts anticipated liabilities of no more than $3 billion, while the Houston-based company estimated its potential loss at a range of zero to $1.4 billion.
Through the end of September, Anadarko had $3.9 billion in cash on hand and an undrawn credit line of $5 billion.