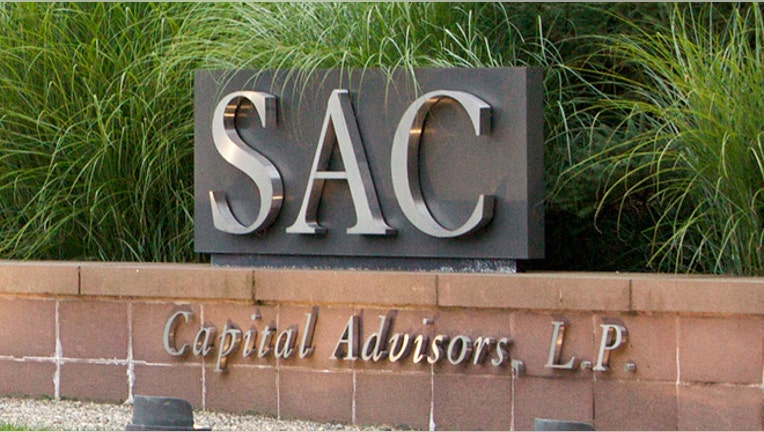 A federal judge in New York on Thursday closed the government's criminal case against former hedge fund powerhouse SAC Capital Advisors, accepting the once high-flying firm's guilty plea and approving a $900 million fine.
The firm's founder, Steven A. Cohen, has so far escaped criminal charges. But the firm that bore his initials agreed in November to plead guilty to an array of insider trading allegations and to pay overall penalties totaling $1.8 billion.
U.S. District Judge Laura Taylor Swain accepted the guilty plea and approved the fine.
As part of the plea, SAC Capital was barred from taking money from outside investors and now only manages Cohen's considerable fortune, estimated at around $9 billion. The firm once managed more than $14 billion in assets.
Cohen has since renamed the firm Point72 Asset Management.
In a 41-page indictment handed down last summer, federal prosecutors described how insider trading permeated virtually every corner of SAC Capital. The indictment followed an investigation into the firm that lasted more than a decade.
"Today marks the day of reckoning for a fund that was riddled with criminal conduct. SAC fostered pervasive insider trading and failed, as a company, to question or prevent it," said U.S. Attorney for the Southern District of New York Preet Bharara in a statement.
The indictment said SAC and its various affiliated units repeatedly sought out and hired portfolio managers and research analysts whom Cohen and his top managers believed could provide SAC with "an edge" based on recruits' "network of contacts" at public companies within the sectors in which the recruits specialized.
Eight former SAC employees have been convicted or pled guilty to insider trading charges brought by Bharara's office.
Cohen still faces civil charges filed by SEC that accuse him of ignoring insider trading that was taking place at SAC. Discussions for a settlement in that case are ongoing. He was not personally indicted when the charges were handed down against his firm in July.
Cohen has repeatedly denied wrong-doing.