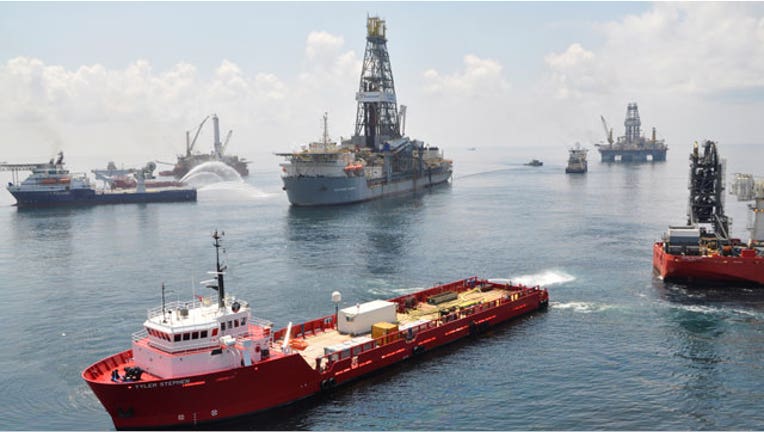 A U.S. judge has accepted an agreement by BP Plc to plead guilty for its role in the Deepwater Horizon disaster and pay $4.5 billion in penalties for the worst offshore oil spill in U.S. history.
The April 2010 explosion on a rig in the Gulf of Mexico killed 11 workers. The mile-deep (1.6 km) Macondo oil well then spewed 4.9 million barrels of oil into the Gulf over 87 days, fouling shorelines from Texas to Florida.
"The judge has accepted the plea," a court official said on Tuesday.
The company had said previously it would plead guilty to 11 felony counts related to the workers' deaths, a felony related to obstruction of Congress and two misdemeanors. It also faces five years' probation and the imposition of two monitors who will oversee its safety and ethics for the next four years.
With the plea agreement approved, BP has 60 days to send a remedial plan to the Department of Justice and the Environmental Protection Agency laying out how it plans to meet all of its stipulations.
The agencies will then review the plan and likely send it back to BP with proposed changes. The plan could go back and forth among all three parties before a final plan agreed to by all sides is reached.