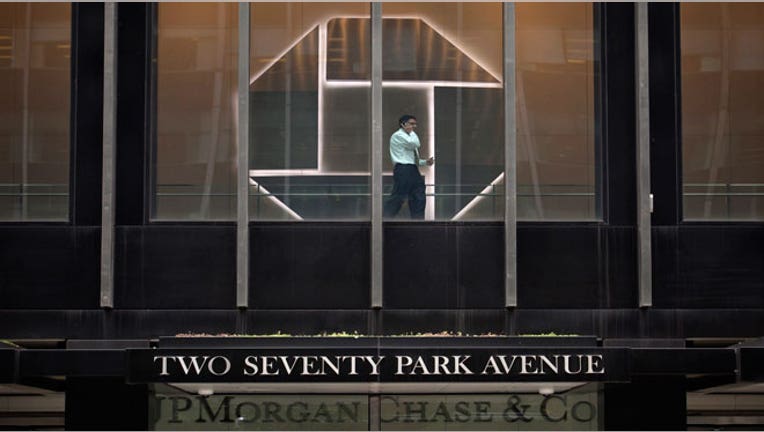 A former JP Morgan Chase (NYSE: JPM) trader charged by U.S. prosecutors with trying to hide massive losses tied to the bank's London Whale scandal will resist efforts to extradite him.
Javier Martin-Artajo turned himself in to Spanish authorities on Tuesday and was released after a court hearing during which he said he would fight extradition to the U.S., a court official told Reuters.
The U.S. Justice Department earlier this month filed criminal charges against Martin-Artajo and Julien Grout, who worked under Martin-Artajo in JP Morgan Chase's London office.
Both men were charged in a four-count indictment that alleges they participated in a conspiracy to hide and misrepresent losses taken by the bank after trades related to a complex derivative product went sour. The duo was charged with falsifying books and records, wire fraud, and false filings with the Securities and Exchange Commission.
The conspiracy caused the New York-based bank to report incorrect quarterly results for the first quarter of 2012, the DOJ alleged.
JP Morgan Chase has said losses tied to the London Whale scandal cost the bank more than $6 billion.
The indictments against Martin-Artajo, a Spanish citizen, and Grout, who is French, represent the first criminal charges related to the case. Efforts to reach Martin-Artajo's attorney Tuesday were unsuccessful.
Bruno Iksil, also a former JP Morgan Chase employee nicknamed the London Whale for his central role in the scandal, was not charged by prosecutors because he is reportedly cooperating with the investigation. Martin-Artajo was Iksil's supervisor in London.
In Spanish court Tuesday, Martin-Artajo denied the allegations and the U.S. now has 40 days to respond by making a case for Martin-Artajo's extradition, according to Reuters.