JPMorgan's Dimon Sees 37% Pay Cut, to $11.8M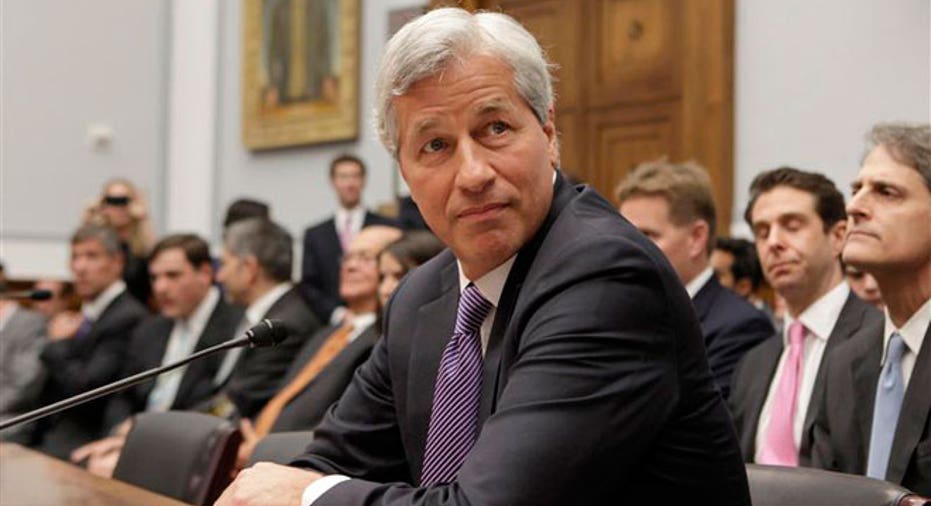 JPMorgan Chase (NYSE:JPM) CEO Jamie Dimon's total compensation tumbled 37% to $11.8 million in 2013, regulatory filings released on Wednesday reveal, as the largest U.S. bank by assets grappled with a myriad of regulatory headaches.
Dimon's pay cut, which was driven in part by a lack of stock option rewards, occurred as JPMorgan faced, and ultimately settled, countless crisis-era legal issues that cost shareholders dearly.
"The most painful, difficult and nerve-wracking experience that I have ever dealt with professionally was trying to resolve the legal issues we had this past year," Dimon said in his 2013 letter to shareholders that was also released on Wednesday.
Securities and Exchange Commission filings show that while Dimon's 2013 salary was flat at $1.5 million, his stock awards dipped by $2 million to $10 million and he received no option awards, compared with $5 million during each of the prior two years.
Dimon also received $291,833 in "other" compensation, compared with $170,020 in 2012. That brought his total compensation to $11.8 million, down from $18.7 million in 2012.
The JPMorgan chief's "other" compensation included $125,973 for personal use of aircraft, $31,041 for personal use of cars, $134,728 for the cost of residential and related security paid by the bank and other items.
Dimon noted JPMorgan was hit by $8.6 billion in after-tax legal expenses in 2013 due largely to mortgage issues.
"We thought the best option, perhaps the only sensible option -- for our company, our clients and our shareholders -- was to acknowledge our issues and settle as much as we could all at once, albeit at a high price," Dimon said.
In a sign of the enormous regulatory attention facing JPMorgan and all banks, Dimon said the company will have added 13,000 employees between 2012 and 2014 to support the compliance push. He said the bank also plans to deploy 8,000 workers to build out its anti-money laundering program.
Meanwhile, the SEC filings show Marianne Lake, JPMorgan's chief financial officer and one of the highest ranking women on Wall Street, received total compensation of $8.2 million in 2013, including $3.3 million in option awards.
Matthew Zames, JPMorgan's chief operating officer, earned total compensation of $17.4 million in 2013, up from $16.6 million the year before. Zames earned a salary of $750,000, a bonus of $6.5 million, stock awards of $9.2 million and option awards of $1 million.
Shares of New York-based JPMorgan ticked up 0.05% to $59.30 in extended trading on Wednesday.