JPMorgan's 'Bitcoin Bible': Cryptocurrencies here to stay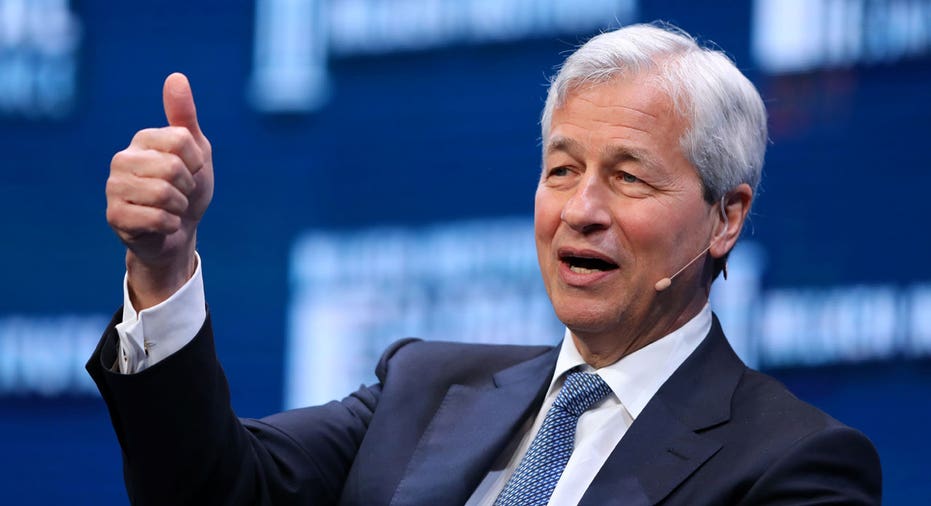 JPMorgan Chase (NYSE:JPM) CEO Jamie Dimon has sure come a long way on his bitcoin stance — by first calling the cryptocurrency a "fraud" to saying "blockchain is real" to now releasing what some are calling the "Bitcoin Bible" for investors — all in less than five months' time.
The 71-page pamphlet, which was released Monday, details everything from the technology of cryptocurrencies, to their applications and challenges.
According to the report, the "extremely rapid growth" and "falls" of various digital currencies over the last several months have forced not only JPMorgan Chase but all market participants to closely monitor and understand this new market.
"[Cryptocurrencies] are unlikely to disappear completely and could easily survive in varying forms and shapes among players who desire greater decentralization, peer-to-peer networks and anonymity, even as the latter is under threat," the report said, adding that the underlying technology could have the greatest application in area where current payment systems are slow.
Today, there are over 1,500 cryptocurrencies with a market cap of $400 billion, with bitcoin being the largest representing a third of the market (around $140 billion), according to CoinMarketCap.
JPMorgan Chase said the biggest challenges ahead for digital currencies is that it will be extremely hard for them to displace and compete with government-issued currencies, "as dollars to euros and yuan are virtual natural monopolies in their regions and will not easily give up their seigniorage profits."
Additionally, cryptocurrencies are experiencing heightened volatility and will face continued challenges from both a technology standpoint from rising mining costs and hacking to regulators who are concerned about anti-money laundering and investor protection.
Last October, a month after calling bitcoin a "fraud," Dimon blasted the digital currency again at the Institute of International Finance conference, saying, "If you're stupid enough to buy it, you will pay the price for it one day."
But in January, Dimon backpedaled his previous comments in an interview with FOX Business' Maria Bartiromo saying he regrets making those statements and admits that "blockchain is real."
Bitcoin is up over 2.41% to $8,615.19 on Monday.