JPMorgan Top Dog in Investment Banking in 1Q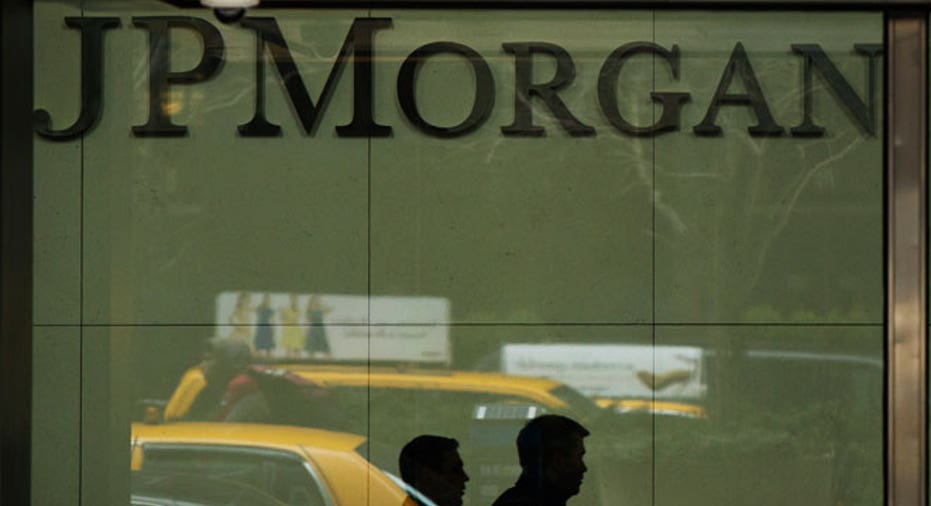 JPMorgan Chase kept its top spot for investment banking in the first quarter after bringing in $6.9 billion in revenues, putting it ahead of four rivals tied for second place, a study showed on Wednesday.
Bank of America Merrill Lynch and Citigroup made the strongest gains in the January-March period compared to a year ago, lifting them to joint second spot with Deutsche Bank and Goldman Sachs , according to industry analytics firm Coalition.
Barclays ranked sixth, followed by Credit Suisse and Morgan Stanley .
The industry is paying particularly close attention to rankings data as banks are restructuring operations to cut costs and improve profitability.
JPMorgan brought in $4.3 billion in revenue from fixed income, currencies and commodities (FICC) trading, which accounts for more than half of investment bank revenues. Citi and Deutsche were second and third in FICC income.
Goldman Sachs topped equities revenue with JPMorgan and UBS , each bringing in about $1.4 billion in the quarter, Coalition estimated.
Goldman and Bank of America topped the rankings for advisory income, each getting $1.4 billion in revenue.
Investment banking income is often volatile, and revenue at the start of this year was down from year-ago levels but up from a poor fourth quarter.
The top five U.S. banks reported investment bank revenues down 7% on the year, but up 35 percent on the fourth quarter. Europe's big four investment banks - Deutsche Bank, Barclays, UBS and Credit Suisse - reported resilient first quarters, as cost-cutting helped them to keep pace with their U.S. rivals and ease concern they were falling behind.
Coalition said JPMorgan was the top investment bank last year with revenues of $24.1 billion out of $159 billion for the top 10 banks it assesses.
It says its study is based on public information from banks' results and benchmarked to a common standard to produce a top 10 league table.