JPMorgan In Talks For $11B Mortgage Deal: Report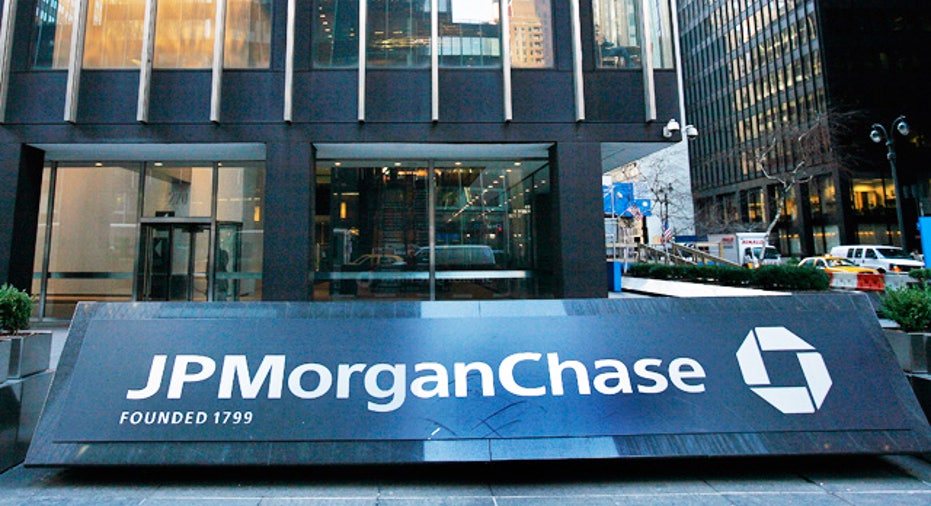 JPMorgan Chase (NYSE:JPM) is reportedly negotiating a possible $11 billion settlement in connection with regulatory probes looking at how the bank packaged and sold mortgage-backed securities in the run-up to the 2008 financial crisis.
Citing people familiar with the matter, The Wall Street Journal said the talks with federal and state regulators are ongoing and are subject to change.
A spokesman for JPMorgan told FOX Business that the bank would have no comment on the report.
The amount currently being discussed could include $7 billion in cash and $4 billion in relief that JPMorgan would provide to consumers. However, the two sides apparently remain billions of dollars apart.
Mortgage-backed securities played a key role in the financial crisis. Created by the big banks as investments and stuffed with mortgages based on shaky loans, the securities cratered when huge numbers of borrowers defaulted on their home loans. The domino effect threatened to topple the global economy.
The Wall Street Journal said government lawyers involved in the JPMorgan negotiations are trying to reach an agreement by next week. The deal could still fall through, however.
If a deal is reached, the bank could pay about $3 billion just to resolve one of the cases under discussion, one source told the Journal.
If the two sides can't reach an agreement, the government could still file a lawsuit on the mortgage-backed securities case and proceed to court. The talks have intensified and expanded since Monday, according to the paper, when they hit a snag and the Justice Department alerted JPMorgan that it was prepared to sue the bank over the issue.
Just last week, JPMorgan agreed to pay $920 million and admitted that it failed to oversee trading that led to a $6 billion loss last year on trades made out of its London office, the so-called London Whale scandal.
Several big banks, including JPMorgan, Goldman Sachs (NYSE:GS) and Citigroup (NYSE:C), have reached large settlements with regulators related to claims the banks misled investors about mortgage-backed securities.
JPMorgan settled earlier charges in June 2011 by agreeing to pay $153.6 million and reached another such agreement for $296.9 million in November.
JPMorgan's shares closed up $1.38, or 2.7%, at $51.70 on Wednesday.