JPMorgan Fund in Talks to Buy Twitter Stake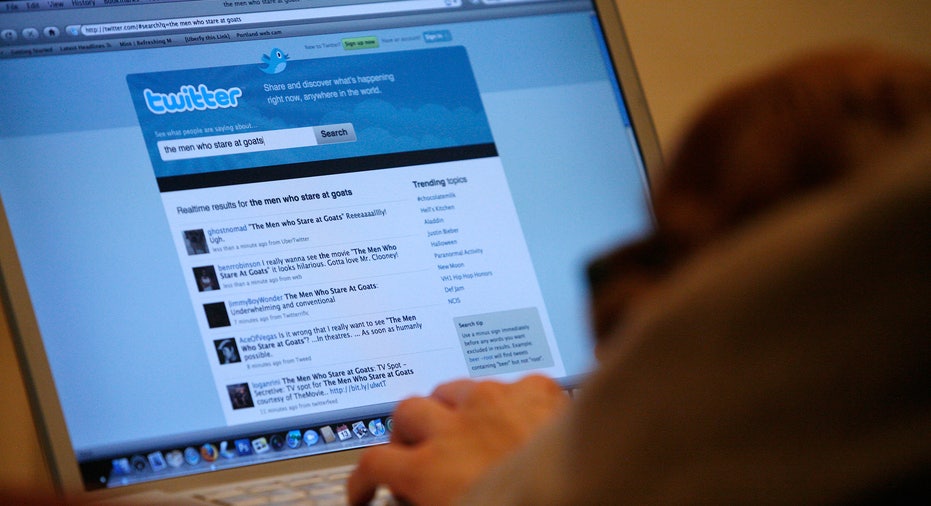 Twitter is reportedly in talks to receive an investment from banking giant JPMorgan Chase (NYSE:JPM) that would value the microblogging company at more than $4 billion.
According to The Wall Street Journal, JPMorgan is considering investing in Twitter with cash from its newly-created digital growth fund, which has about $1.2 billion to deploy on Internet companies.
Talks between San Francisco-based Twitter, which was founded in 2006, and JPMorgan are continuing and there is no guarantee a deal will be reached, the paper reported.
Separately, JPMorgan has also been scooping up shares of Twitter on exchanges for private-company stock, the Journal reported.
The deal talks come months after social-networking giant Facebook, the darling of the Internet companies, received a $500 million investment from banking titan Goldman Sachs (NYSE:GS) and Russia's Digital Sky Technologies that valued it at $50 billion.
Last week JPMorgan said it has raised $1.2 billion for its new found, which is nearly double the $750 million the Journal reported the bank had originally targeted.
In addition to Twitter, JPMorgan may also be interested in online gaming firm Zynga, which is in talks to raise almost $500 million from institutional investors, the Journal reported.
Twitter allows users to post messages on the Internet in 140 characters or less, commonly known as "Tweets." The microblogging site has become very popular among everyday Americans, businesses, celebrities and even politicians.
Search leader Google (NASDAQ:GOOG) and Facebook have both in the past expressed interest in acquiring Twitter, which isn't considering buyout offers as it focuses on building an independent company, the paper reported.
JPMorgan's stock was up 0.47% to $46.90 ahead of Monday's opening bell. The stock has rallied just over 10% so far this year.