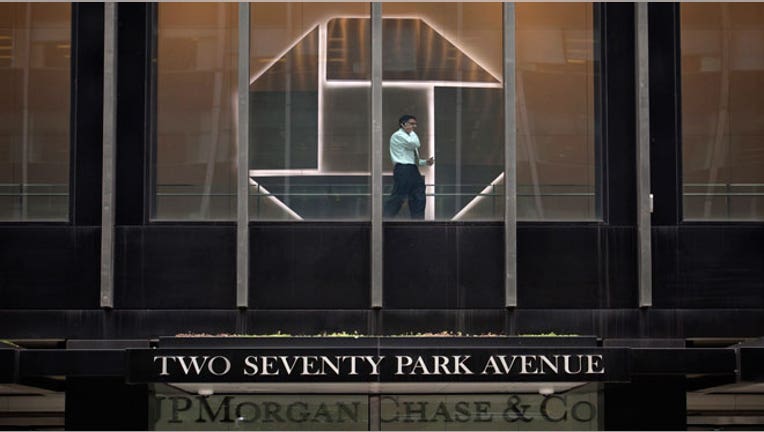 JPMorgan Chase & Co (NYSE:JPM) said on Tuesday it is aiming to save about $1.4 billion in annual expenses, mainly in consumer and investment banking, as a proposed government requirement to hold more capital is expected to be a drag on profits.
The largest U.S. bank as measured by assets expects annual expenses in 2015 to fall to roughly $57 billion from $58.4 billion in 2014, according to presentations at its annual investor day.
The bank is looking to lower expenses by $2.8 billion in its investment bank, excluding legal costs, and by about $2 billion in its consumer bank. Some of the savings will be offset by investments elsewhere in the company.
In a presentation, finance chief Marianne Lake cited about $3 billion in cost efficiencies as one reason why JPMorgan disagreed with analysts and investors who said it would be better for shareholders if the bank were to break itself up. If JPMorgan were to split in two, Lake said, it would be required to duplicate its finance, risk and audit divisions, among others, at great expense.
"These are not trivial things," Lake said. "Scale has always defined the winner in banking."
Nevertheless, the larger and more complex banks become, the more regulators have insisted they hold on to more capital as a cushion against potential losses that could destabilize the financial system.
On Tuesday, JPMorgan said it has raised its target for a key regulatory measure of capital to 12 percent from the 10 percent-plus it gave a year earlier. The goal includes a "buffer" to protect the bank from swings below its expected total requirement from U.S. regulators.
In order to prevent even higher capital requirements, executives said the bank will shed up to $100 billion of non-operating deposits, or extra cash that clients keep in their accounts.
The bank also lowered its target for return on tangible common equity, a measure of profitability, to about 15 percent, compared with a range of 15 percent to 16 percent announced a year ago. The target is what JPMorgan says should be typical through an economic cycle.
JPMorgan shares were up 2.5 percent to $60.87 in morning trading.
(By David Henry and Peter Rudegeair; Editing by Paul Simao and Jeffrey Benkoe)