JPMorgan Chase Kicks Off 2Q Bank Earnings Season with Beat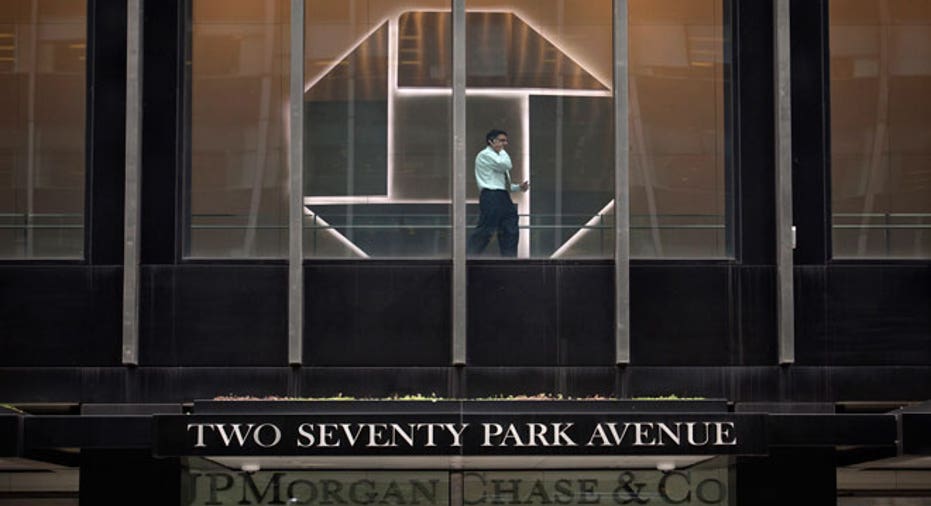 JPMorgan Chase & Co (NYSE:JPM), the biggest U.S. bank by assets, reported a stronger-than-expected rise in second-quarter profit as legal and restructuring expenses declined.
Like other banks, JPMorgan has been under pressure to cut costs because low interest rates have weighed on revenue for far longer than expected.
At the same time, regulators have demanded that banks hold more capital and hire additional staff to control risks and comply with regulations.
JPMorgan's non-interest expenses declined 6 percent to $14.50 billion in the quarter, helped by efforts to streamline its business as well as lower legal and mortgage banking expenses.
That helped net income attributable to common shareholders rise to $5.78 billion, or $1.54 per share, from $5.57 billion, or $1.46 per share, a year earlier.
Analysts on average had expected earnings of $1.44 per share, according to Thomson Reuters I/B/E/S.
JPMorgan's shares were little changed at $68.05 in premarket trading on Tuesday.
"We've made good progress this quarter, including meeting regulatory requirements, reducing non-operating deposits, and adding to our capital," CEO Jamie Dimon said in a statement. "We are also on target to deliver on our expense commitments."
REVENUE FALLS
The bank reiterated that it expected adjusted expenses of about $57 billion for the full year, but said it expected business simplification changes to have a negative impact of about 9 percent on markets revenue in the current quarter.
Total net revenue fell 3.5 percent to $23.81 billion, while revenue from fixed-income trading fell 21 percent to $2.93 billion. Adjusted for the sale of a physical commodities business and other changes, revenue from the bank's fixed-income trading business would have fallen 10 percent.
JPMorgan is the first U.S. bank with large capital markets and investment banking operations to report for the quarter.
Many are expected to report underwhelming bond trading results due to a downturn in bond trading markets in June.
Investor worries spanned the globe last quarter, ranging from the Greek debt crisis to concerns that the U.S. Federal Reserve would not be able to raise interest rates this year.
JPMorgan said its return on tangible common equity, a key measure of profit performance, was unchanged from a year earlier at 14 percent. The company's longer-term target is 15 percent.
Total assets stood at $2.45 trillion at the end of June, compared with $2.58 trillion at the end of March.
Mortgage banking income fell 20 percent to $584 million in the three months to June 30, hurt by a drop in net servicing revenue and a lower benefit from repurchases.
The bank's provision for credit losses rose 35 percent to $935 million, due to lower reserve releases.
(Reporting by Sweta Singh and Richa Naidu in Bengaluru, David Henry in New York; Editing by Ted Kerr)