JPMorgan CEO to Take Heat at Shareholder Meeting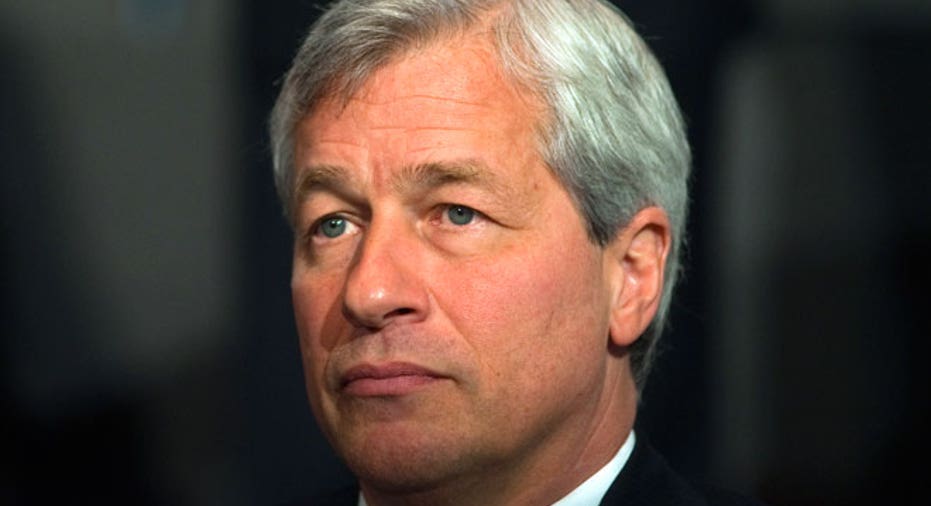 Jamie Dimon faces growing calls to give up the chairmanship of JPMorgan Chase & Co (NYSE:JPM) when shareholders of the bank convene on Tuesday, days after it revealed losses of billions of dollars in trades that were supposed to protect it from risk.
The meeting, at the bank's back-office complex in Tampa, Florida, will give investors their first crack at Dimon, also JPMorgan's chief executive, since he revealed a soured hedging strategy had cost at least $2 billion and possibly much more.
The California Public Employees' Retirement System (CalPERS), the largest pension fund in the United States, will lead calls to strip Dimon of the chairmanship in a move it said would likely lead to better risk controls.
"CalPERS believes if the chairman was independent the board may be able to exercise stronger oversight of management," the organization said in a note setting out its voting intentions ahead of the meeting.
The group, which owns around $565 million of JPMorgan stock, said it would support executive compensation proposals but warned it would "closely review" the effects of the trading losses when analyzing the 2013 Say-on-Pay vote.
Other major pension funds in New York, California and Florida, as well as the two leading proxy advisory firms - ISS and Glass, Lewis - are already backing the nonbinding proposal calling for a split of the jobs of chairman and CEO.
The California State Teachers Retirement System, the Florida State Board of Administration and the New York State Comptroller's office, which each oversee around $150 billion in assets, have said they will also vote for the split.
"Generally we support these kinds of proposals," said Ricardo Duran, information officer for CalSTRS. "We always look kindly on the separation of those two positions."
The shake-up from those trades started Monday, as the company's chief investment officer retired.
Beyond electing directors, the day's agenda includes several shareholder proposals, including one for separating the roles of chairman and chief executive, both of which titles are held by Dimon.
NOISY MEETING
JPMorgan likely will face a barrage of questions about what Dimon knew, when he knew it and how a bank that has boasted of its "fortress" balance sheet could make such a major mistake.
"It was going to be a noisy shareholder meeting anyway, but it's likely to be more boisterous than if it had been held before last Thursday," said Paul Hodgson, senior research associate of GMI Ratings.
The firm slapped its lowest rating - "F" - on JPMorgan's corporate governance policies before disclosure of the loss. Fewer than 5 percent of the companies rated by GMI get the bottom ranking, Hodgson said.
Many large shareholders wait until the last few days to vote, so the trading loss may influence some to withhold votes supporting management proposals or to actively support some shareholder resolutions.
Tim Piechowski, associate portfolio manager at ACR Alpine Capital Research, said the firm voted clients' shares in favor of the measure to split the chairman and CEO roles. But the decision was based on the firm's policy and was not related to the trading loss, Piechowski emailed.
JPMorgan argues in its proxy filing that the split is not necessary for Dimon. All other directors are independent under the rules of the New York Stock Exchange and one is designated as a "presiding director."
William Frels, chief executive of investment advisory group Mairs & Power, said via email his firm is supporting management on all issues on the proxy. "The shares seem more like a 'buy' than a 'sell' from what we know about the loss so far," Frels said.
Though declines in JPMorgan shares following the announcement of the loss have wiped nearly $19 billion off the company's market value, many analysts and investors expect a rebound, rather than a prolonged slump.
Even if the losses double to $4 billion, that would only represent about 20 percent of the bank's 2011 profit.
"We're not looking at losses in a portfolio that could continue deteriorating because of systemic issues. We're dealing with a hedging strategy that didn't work," said Marty Mosby, an analyst at Guggenheim Securities who covers the company.