JPMorgan CEO Dimon Meets With AG Holder Amid $11B Settlement Talks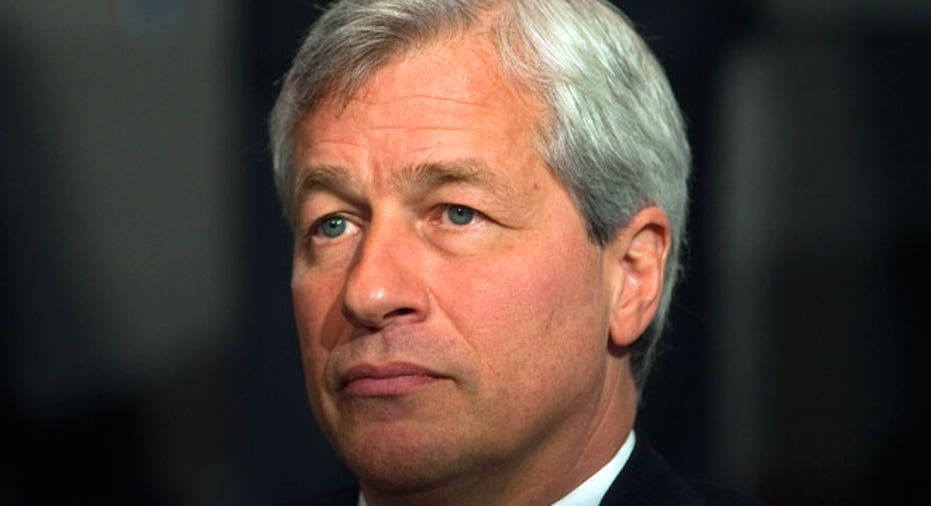 JPMorgan Chase (NYSE:JPM) CEO Jamie Dimon huddled with U.S. Attorney General Eric Holder Thursday morning as the two sides attempt to hammer out a record-breaking settlement that could exceed $11 billion.
The high-level nature of the meeting at the Department of Justice in Washington suggests a deal could be close.
Dimon arrived at the DOJ Thursday morning for the face-to-face meeting with Holder, FOX News confirmed.
In addition to Dimon, JPMorgan was represented by Steve Cutler, who is the bank's general counsel, as well as Rodgin Cohen, the powerful Wall Street attorney and partner at Sullivan & Cromwell, FOX News reported.
During a news conference on Thursday, Holder confirmed meeting with representatives from JPMorgan.
Speaking generally, Holder said the DOJ will "hold accountable the people and companies who manipulate our financial markets for their customers' benefit or for the benefit of the companies."
"We have matters that are under investigation and I expect we'll be making further announcements in the coming weeks and months," he said.
The DOJ was represented during the meeting by Holder, Deputy Attorney General James Cole and Tony West, who is the associate attorney general.
New York-based JPMorgan declined to comment.
Shares of JPMorgan rose to session highs of $52.56 on the news but were recently trading up 0.32% to $51.87.
JPMorgan insiders assess the chances of a mortgage settlement at 50/50 and note a deal won't end all regulatory probes, FOX Business's Charlie Gasparino reported. The $11 billion proposed settlement could be higher or lower based on the language in the complaint.
While the $11 billion price tag on a potential settlement would shatter records and cost shareholders dearly, JPMorgan is hoping to quickly get out from beneath the dark cloud of regulatory uncertainty that has been hovering above the bank.
JPMorgan is under enormous regulatory scrutiny of late, with at least seven ongoing probes in addition to a $920 million settlement last week that was tied to the London Whale trading fiasco.
Holder rebuffed a $3 billion settlement offer from JPMorgan earlier this week related to residential mortgage-backed securities.
One settlement being discussed calls for JPMorgan to pay a $7 billion cash penalty in addition to $4 billion in relief that the bank would funnel to consumers, the Journal reported.
The two sides remain billions of dollars apart and JPMorgan is pushing for a settlement to make clear there is no further liability on the mortgage-backed securities, the paper said.
If a deal falls through, the U.S. may be forced to launch a civil lawsuit that it has been threatening to file.
FOX Business reporter Rich Edson contributed to this report.