JPMorgan Betting $30M on Entrepreneur Clusters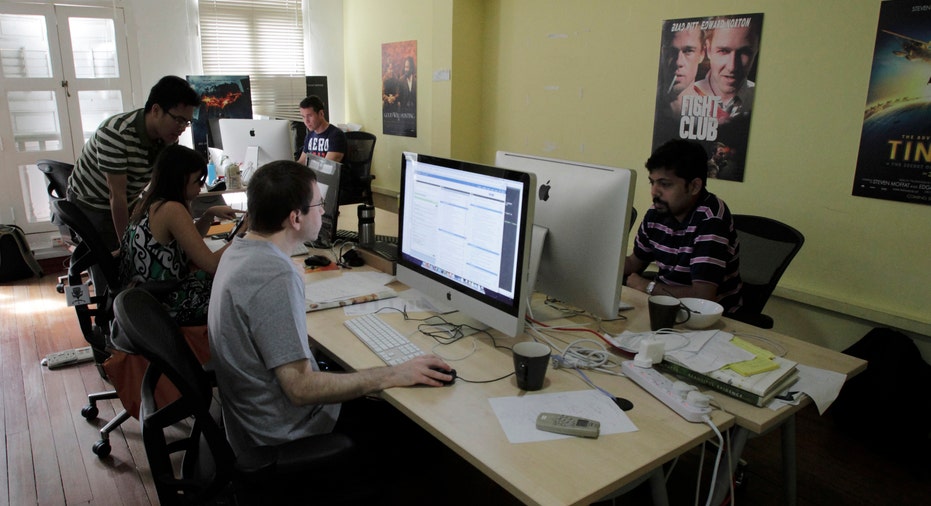 JPMorgan Chase & Co. (NYSE:JPM) is launching a $30-million program to help entrepreneur networks.
Through "Small Business Forward," the bank will give grants to non-profit "cluster" organizations in different metro areas across the U.S. These cluster organizations work closely with small businesses in a single sector to provide mentorship, drive partnerships with universities, give workforce and management training and promote exports.
According to a new study from the Initiative for a Competitive Inner City (ICIC), nearly half of the high-performing clusters in the nation's 10 largest cities helped their businesses grow at roughly three times the rate of other local businesses.
"Clusters are driving economic growth in major cities, contributing to job creation, higher wages and innovation. But the impact of clusters on small business growth could be strengthened. Most cities currently lack a unifying strategy for supporting clusters and small businesses," said Kim Zeuli, ICIC's senior vice president and director of research, in a statement released on Tuesday.
A Closer Look at the Clusters
JPMorgan Chase announced the program at a forum this week alongside SBA administrator Maria Contreras-Sweet, who voiced her support for cluster organizations.
"America's forward-looking companies are investing in clustered communities, because they see the return on investment," said SBA Administrator Contreras-Sweet in a statement provided to FOXBusiness.com. "Clusters speed commercially viable ideas from the drawing board to the marketplace. These are communities with buy-in at every level and a proven support structure that nurtures success."
Scott Geller, CEO of Chase Business Banking, said $3 million in grants will go to cluster organizations in ten cities: Chicago, Detroit, Kansas City, Los Angeles, Milwaukee, Newark, New Orleans, San Francisco, Seattle and St. Louis.
According to JPMorgan, the Los Angeles organization, called LA Cleantech, has already helped 30 companies create over 400 jobs in less than three years. Kabira Stokes, the founder and CEO of Isidore Electronics Recycling, an LA Cleantech participant, said the cluster organization helped save her young business after its warehouse location was destroyed in an electrical fire.
"It was a lifesaver for us … Basically everything we had had burned down," said Stokes. They were the ones that could help me rebuild."
Stokes said she took advantage of LA Cleantech's free legal advice and experts, who helped Stokes with the environmental certification process.
"A big part of it was the support of having a team around me helping to strategize my next steps," said Stokes. "It's very much a community of people trying to change the world."
The type of cluster ranges widely and depends on the city. In Newark, the New Jersey Innovation Institute is focused on technology, while the New Orleans BioInnovation Center is geared toward health-sciences companies. In Detroit, Eastern Market is aimed at food-industry entrepreneurs, while Chicago's Austin Manufacturing Innovation Park is targeting advanced manufacturing companies.
"We are looking at the big drivers, in terms of industries, concepts and clusters that can be leveraged to drive small business and drive growth," said Geller.
Interested entrepreneurs can learn more at the Small Business Forward website.