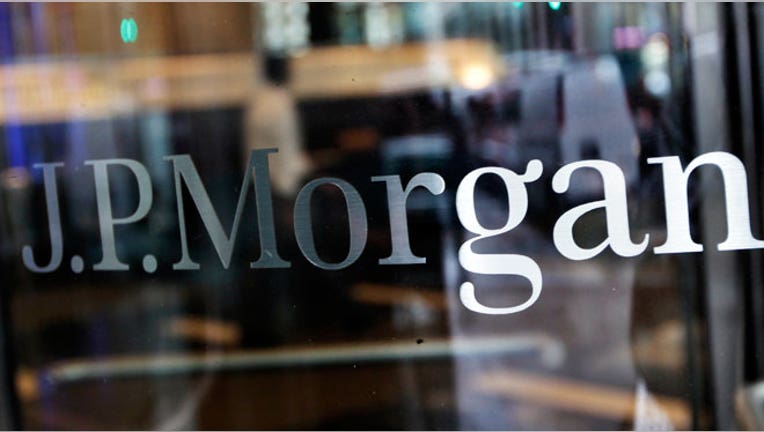 On top of its multiple regulatory probes and legal headaches, JPMorgan Chase (NYSE:JPM) executives tell FOX Business it is strengthening internal controls and oversight in order to win Federal Reserve approval on its capital plans that it was forced to resubmit by the end of this month, due to central bank concerns over the bank's stress test results last March.
"Clearly the Federal Reserve wants us to beef up controls, it's something they're looking for us to do with regards to resubmitting our capital plans later this month," says a JPMorgan Chase spokesman.
Though the Federal Reserve raised red flags over capital plans submitted by both JPMorgan Chase and Goldman Sachs (NYSE:GS) last March, it let the two banks move forward with plans for dividends or share buybacks -- but they were forced to resubmit strengthened capital plans by the end of September. At the time, the central bank found deficiencies at the two banks due to problems with how they projected losses and revenue, a Fed official said.
If the Federal Reserve deems their new capital plans insufficient at the end of this month, it could order the banks to halt any new capital distributions, a Fed official has told FOX Business.
The Federal Reserve approved JPMorgan's stock buyback of $6 billion over the ensuing 12 months starting last March. The buyback was half of what was approved in 2012 before the $6.2 billion "London Whale" trading loss on derivatives contracts. The bank also won approval at the time to raise its quarterly dividend to 38 cents a share from 30 cents.
FOX Business senior reporter Charles Gasparino first broke the news last month that JPMorgan planned to spend billions of dollars to upgrade compliance systems. The bank faces as many as 18 federal, state, and overseas probes, and has spent nearly $22 billion on legal and compliance costs since 2008, its government filings show.
The Wall Street Journal reported Friday that JPMorgan Chase plans to spend $1.5 billion on regulatory compliance, with another $2.5 billion set aside in litigation reserves. It also will devote 5,000 workers to multiple regulatory and legal probes.
Last March, the Federal Reserve told both JPMorgan and Goldman that they had to show the central bank they fixed problems in how they determine capital payouts to shareholders by the end of September, although the central bank still approved both banks' plans for share buybacks and dividends.
Both passed the annual health checkups by the Federal Reserve in March, the so-called "stress tests" to ensure the country's banks can weather financial storms. But the Fed said their capital plans contained weaknesses, and they were required to resubmit their plans by the end of this month.
Specifically, the Fed said JPMorgan and Goldman Sachs each had "weaknesses in their capital plan or capital planning process that were significant enough to require immediate attention, even though those weaknesses do not undermine the quantitative results of the stress tests."
JPMorgan Chase CEO Jamie Dimon said in a statement last March: "JPMorgan Chase is fully committed to meeting all of the Fed's requirements." JPMorgan also said it is "dramatically increasing the resources deployed" to address the Fed's concerns.
And in a statement last April, Dimon said the bank has "work to do" to strengthen internal controls and make sure it is in compliance with regulations. He called it the new "top priority" for the bank.
"There is no room for compromise in meeting our obligations to comply with the new regulatory requirements and ensure that our systems, practices, controls, technology and, above all, culture meet the highest standards," he said at the time.