Jos. A. Bank Surges 15% on 2Q Beat, New Store Plans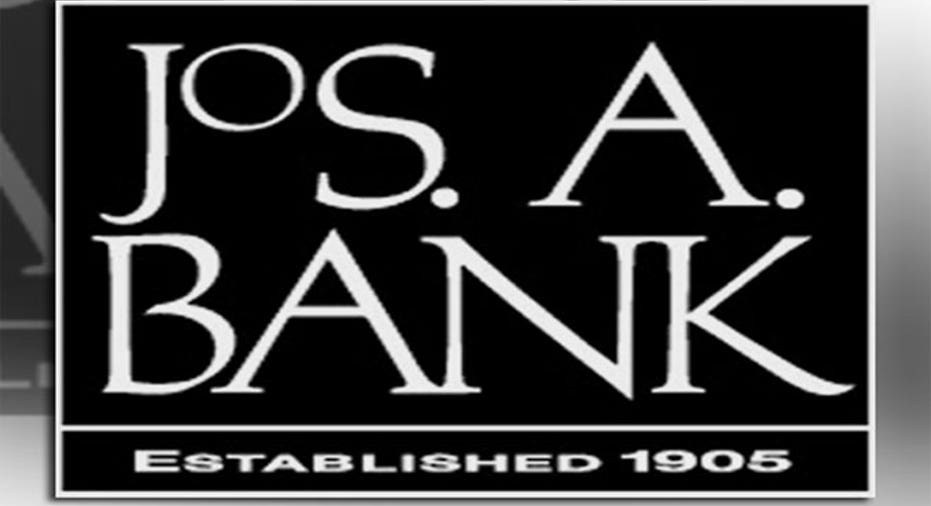 Jos. A. Bank (NASDAQ:JOSB) handily beat the Street on Wednesday with a 13% rise in second-quarter earnings thanks to soaring direct marketing sales, and unveiled plans to open dozens of new stores.
Wall Street rewarded the men's apparel and accessories retailer for the stronger-than-expected results, sending its shares surging around 15%.
Jos. A Bank said it earned $23.2 million, or 83 cents a share, last quarter, compared with a profit of $20.6 million, or 74 cents a share, a year earlier. Analysts had been calling for EPS of 73 cents.
Sales jumped 12.9% to $260.3 million, topping the Street's view of $251.1 million. Same-store sales rose 6.1%.
Jos. A. Bank also benefited from a 39.3% surge in second-quarter direct marketing sales.
Looking ahead, Jos. A. Bank said the third quarter has "started out positively," highlighted by unspecified year-over-year increases in both same-store sales and direct marketing sales for August.
Meanwhile, Jos. A. Bank, which has 556 retail stores in the U.S., said it believes it can grow to 800 total stores, including 100 factory stores. To help reach those goals, management said it expects to open about 45 to 50 stores in fiscal years 2012 and 2013.
"This increase further solidifies the strength of our brand which continues to gain prominence in the U.S. market through our existing store presence, our advertising and marketing campaigns and our e-commerce platforms, among other factors," CEO R. Neal Black said in a statement.
Shares of Hampstead, Md.-based Jos. A. Bank soared 14.2% to $47.55, essentially wiping out their 14.6% 2012 tumble prior to today's session.