Jos. A. Bank Rejects Men's Wearhouse Bid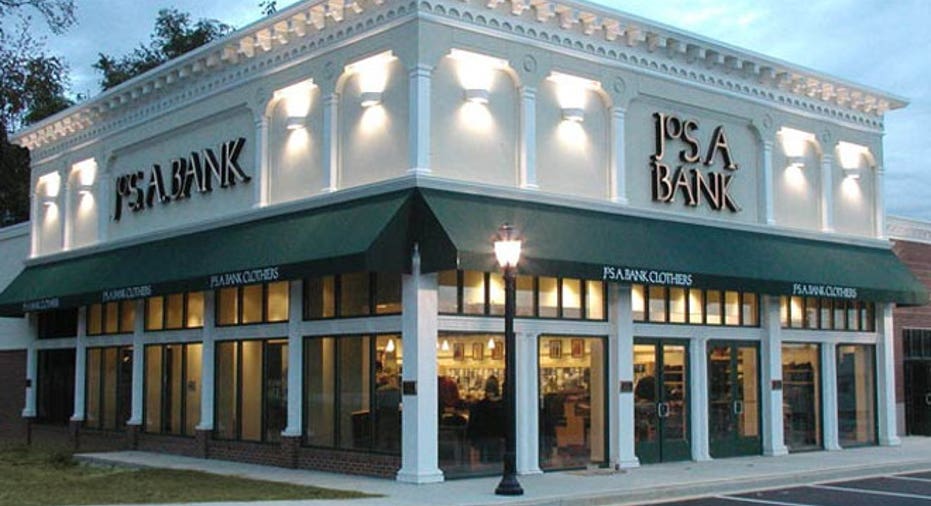 Jos. A. Bank (NASDAQ:JOSB) turned down a $1.5 billion takeover bid from rival Men's Wearhouse (NYSE:MW), continuing the tug-of-war between the two suit sellers.
Jos. A. Bank, whose own offer to buy Men's Wearhouse was rejected, said Monday it will continue to review potential strategic options after determining its rival's offer "significantly undervalued" the company.
"Our Board undertook a thorough review and determined that the per share consideration in the proposal made to us by Men's Wearhouse was simply not in the best interest of our shareholders," said Robert Wildrick, chairman of Jos. A. Bank.
In a statement on Monday morning, Men's Wearhouse said it would prefer to work collaboratively with Jos. A. Bank but will consider all "options to make this combination a reality, including nominating director candidates at Jos. A. Bank's next annual meeting of shareholders."
The retailers have been the subject of an ongoing buyout saga. In October, Jos. A. Bank first offered $2.3 billion, or $48 a share, for Men's Wearhouse, which quickly spurned the overture.
Jos. A. Bank then said it would consider raising its bid in exchange for limited due diligence, but Men's Wearhouse again rejected the offer. Hampstead, Md.-based Jos. A. Bank officially withdrew its proposal last month.
Late in November, Men's Wearhouse turned the tables with its $55-a-share offer.
Meanwhile, the Houston company has been shopping its K&G discount chain, with Sycamore Partners the reported frontrunner.
Shares of Jos. A. Bank slipped 1.3% to $56.26 in pre-market trading Monday. Men's Wearhouse was down 1.2% at $51.38.