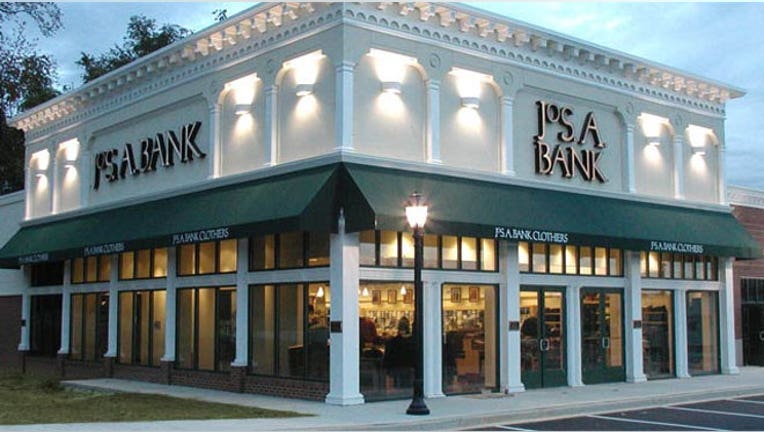 Jos. A. Bank (NASDAQ:JOSB) said Friday its board rejected a $1.6 billion hostile takeover bid from Men's Wearhouse (NYSE:MW), continuing the tug-of-war between the two suit sellers.
Men's Wearhouse raised its original offer last week to $57.50 a share and received the backing of top shareholder Eminence Capital, which also owns a stake in Jos. A. Bank.
But Jos. A. Bank said the proposal, which it called "highly conditional," is inadequate. The Houston-based company recommended that shareholders reject the tender offer.
"Our Board of Directors firmly believes that the Men's Wearhouse offer is inadequate and significantly undervalues Jos. A. Bank and its near- and long-term potential," chairman Robert N. Wildrick said. "At this time, the Company has a well-developed strategy in place to continue to increase revenue, substantially improve margins and deliver enhanced returns to stockholders."
Jos. A. Bank also suggested the offer doesn't "appropriately compensate…stockholders for the significant synergies that Men's Wearhouse claims would be created by a business combination between the two companies."
A representative of Men's Wearhouse didn't immediately respond to a request for comment.
Jos. A. Bank started the takeover battle with an unsolicited $2.3 billion bid back in September 2013. It later offered to consider raising its offer in exchange for limited due diligence. Men's Wearhouse refused and offered to buy its smaller rival for $1.5 billion in November.
Shares of Men's Wearhouse closed Friday at $50.45, down 1.2%, and were inactive in after-hours trading. Jos. A. Bank fell a penny to $56.48 in late trading.