Jos. A. Bank Open to Raising Men's Wearhouse Bid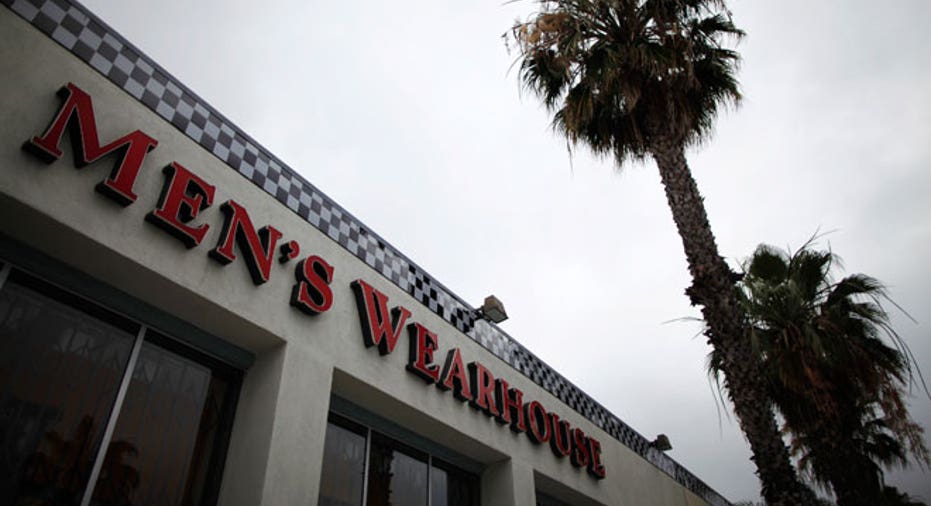 Jos. A. Bank Clothiers (NASDAQ:JOSB) said it's willing to consider raising its $2.3 billion offer for    Men's Wearhouse (NYSE:MW) if given a chance to conduct due diligence, and the company gave its takeover target two weeks to decide.
Earlier this month, Men's Wearhouse turned down the unsolicited offer from Jos. A. Bank. Men's Wearhouse subsequently adopted a shareholder rights plan, or so-called poison pill, to prevent an unwanted takeover.
In a letter sent to Men's Wearhouse CEO Douglas Ewert, Jos. A. Bank Chairman Robert Wildrick said the seller of men's suits and other apparel would be open to hiking its $48-a-share bid if Men's Wearhouse allows for limited due diligence.
A representative of Men's Wearhouse didn't immediately respond to a request for comment.
"While we believe strongly that our $48 per share cash proposal represents superior, immediate value for the shareholders of Men's Wearhouse when compared to the uncertain discounted present value of your long-term plan, we are nevertheless prepared to consider a price increase," Wildrick wrote.
But Jos. A. Bank is giving its counterpart two weeks to begin talks, saying the offer will expire by Nov. 14. The company accused Men's Wearhouse of refusing to discuss the original proposal.
Jos. A. Bank said if the next two weeks go by without any progress, it will turn its attention to other strategic alternatives it has been exploring.
The termination date sent shares of both retailers lower in early afternoon trading. Jos. A. Bank slid 4.3% to $47.68, while Men's Wearhouse was down 3.7% at $42.04.
Jos. A. Bank cited its rival's market rally as evidence that shareholders support a deal. Since the proposal was made public on Oct. 9, Men's Wearhouse has rallied 19.6% through Wednesday's close.