Jos. A. Bank Launches Buyback Ahead of Eddie Bauer Deal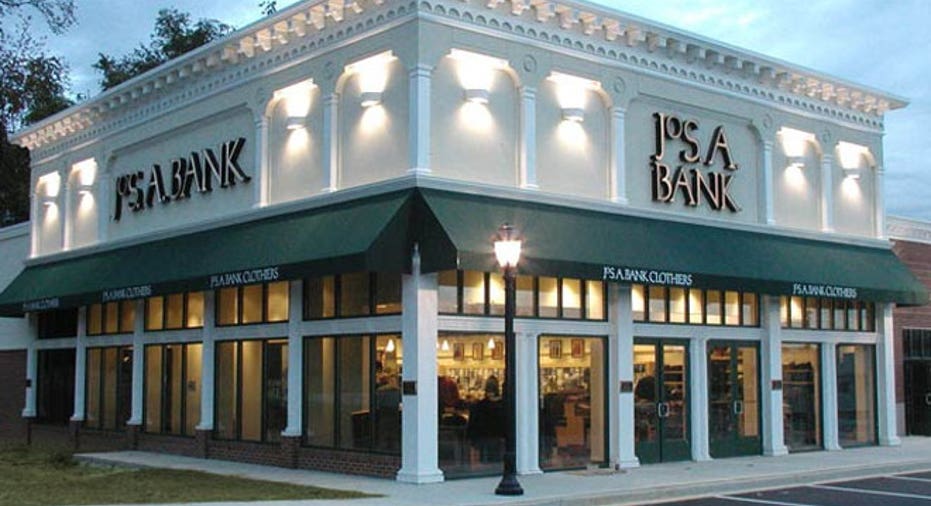 Jos. A. Bank Clothiers (NASDAQ:JOSB) said Wednesday it has launched a tender offer to repurchase up to $300 million of its common stock.
The move, which was announced last week, is contingent upon Jos. A. Bank's $825 million deal to acquire Eddie Bauer. The suit seller would buy back the shares at $65 apiece using cash on hand.
Jos. A. Bank said the tender offer will expire at midnight EST on March 18.
On Friday, Jos. A. Bank agreed to pay Golden Gate Capital $564 million in cash and roughly 4.7 million new shares at $56 each to acquire Eddie Bauer, a retailer with about 370 stores in the U.S. and Canada.
However, the Hampstead, Md.-based company has the right to terminate the agreement if a superior strategic transaction surfaces. If the Eddie Bauer deal goes through, Golden Gate would hold a 16.6% stake in Jos. A. Bank.
Shares of Jos. A. Bank climbed 1.5% to $55.00 in pre-market trading.