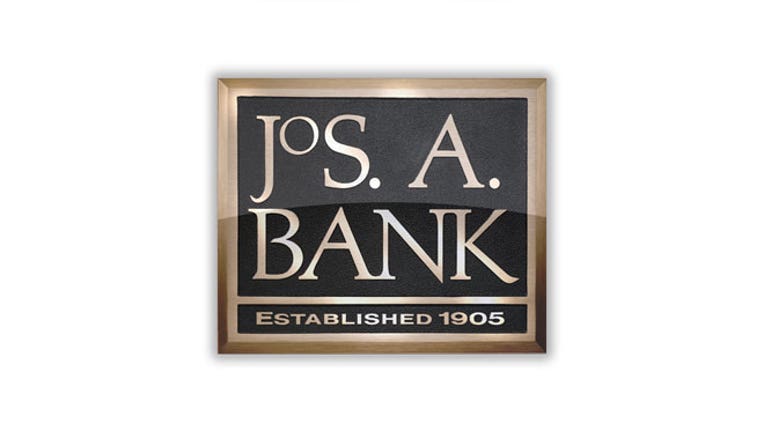 Jos. A. Bank (NASDAQ:JOSB) on Friday dropped its $2.3 billion proposal to acquire rival Men's Wearhouse (NYSE:MW), while an activist hedge fund continued to put pressure on Men's Wearhouse to consider a deal.
Jos. A. Bank had warned it would abandon its bid on Nov. 14 if Men's Wearhouse didn't engage in discussions. However, the company left open the possibility of a future bid.
"Jos. A. Bank continues to believe that a transaction could be in the best interest of the respective shareholders of the two companies," Jos. A. Bank said in a statement.
Eminence Capital, Men's Wearhouse's largest shareholder with a 9.8% stake, subsequently called for a special meeting to give fellow shareholders a chance to vote out directors before the company's annual meeting.
Earlier this week, the activist hedge fund agreed that Jos. A. Bank's $48-a-share bid was too low, but Eminence said Men's Wearhouse's reasons for turning down the overture were without merit. It also urged the company to explore strategic options, including a merger with Jos. A. Bank.
"Eminence Capital believes that by allowing yesterday's deadline to expire, the board has confirmed that it is not committed to exercising its basic fiduciary duties to shareholders and is satisfied with the status quo," Eminence said on Friday.
Jos. A. Bank said Eminence's actions are "a matter between the Men's Wearhouse Board and its shareholders."
A representative of Men's Wearhouse didn't immediately respond to a request for comment.
Shares of Jos. A. Bank were inactive in pre-market trading. The stock closed Thursday at $50.31, up 18% on the year. Men's Wearhouse slipped 32 cents to $45.80.