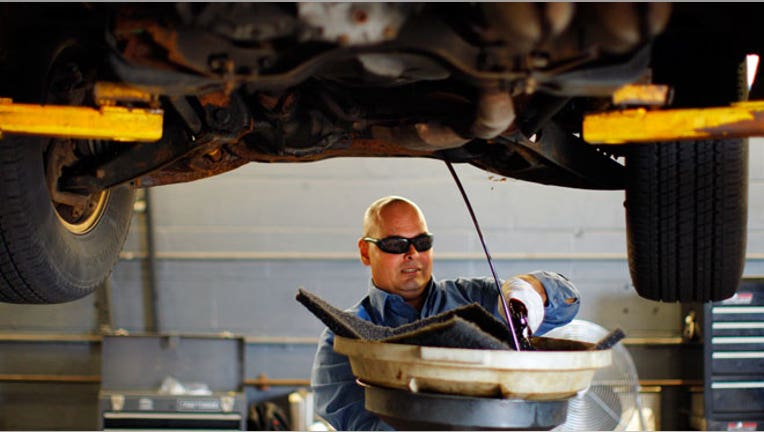 In a bid to create the continent's largest parts retailer, Advance Auto Parts (NYSE:AAP) inked a $2 billion transaction on Wednesday to acquire privately held General Parts International.
Investors loudly approved of the all-cash deal, bidding shares of Advance Auto Parts 19% higher to fresh 52-week highs, despite the fact that acquiring companies typically see their shares retreat following a buyout.
With combined sales of more than $9.2 billion, the deal would form the largest auto aftermarket parts provider in North America. The company would also be the largest distributor of import automotive parts.
"This transformational transaction provides a compelling strategic opportunity for Advance to expand our geographic presence and commercial capabilities to better serve customers," Advance Auto CEO Darren Jackson said in a statement.
Based in Raleigh, N.C., General Parts has 1,246 company operated stores in North America.
The companies expect the deal to generate annual synergies of $160 million within three years of closing. Advance Auto anticipates fiscal 2014 cash EPS accretion of more than 20%, excluding one-time costs to achieve synergies.
Jackson said O. Temple Sloan, III, the president of General Parts, will keep his current position and join the Advance board of directors. The combined companies will be based in Advance's home of Roanoke, Va., but keep a presence in Raleigh as well.
"We are excited to bring together two highly complementary automotive aftermarket companies. The combination with Advance Auto Parts is the next logical step in our company`s evolution," Sloan said.
The deal is expected to close by late 2013 or early 2014, subject to regulatory approval.
Advance Auto plans to finance the deal with a combination of senior notes, bank debt and existing cash on hand. The company has received a financing commitment from JPMorgan Chase (NYSE:JPM) and anticipates launching the note offering and bank debt syndication prior to closing.
Despite the additional debt, Advance Auto stressed it will keep a "solid" balance sheet and an investment grade credit rating following the deal due to the stronger free cash flow.
Advance Auto was advised by Blackstone (NYSE:BX) and JPMorgan, while General Parts was advised by Wells Fargo (NYSE:WFC) and The Orr Group.
Shares of Advance Auto rallied 16.55% to $96.15 in recent trading, leaving them up almost 33% year-to-date.