John Paulson Slashes Bonuses at Hedge Fund After Dismal 2016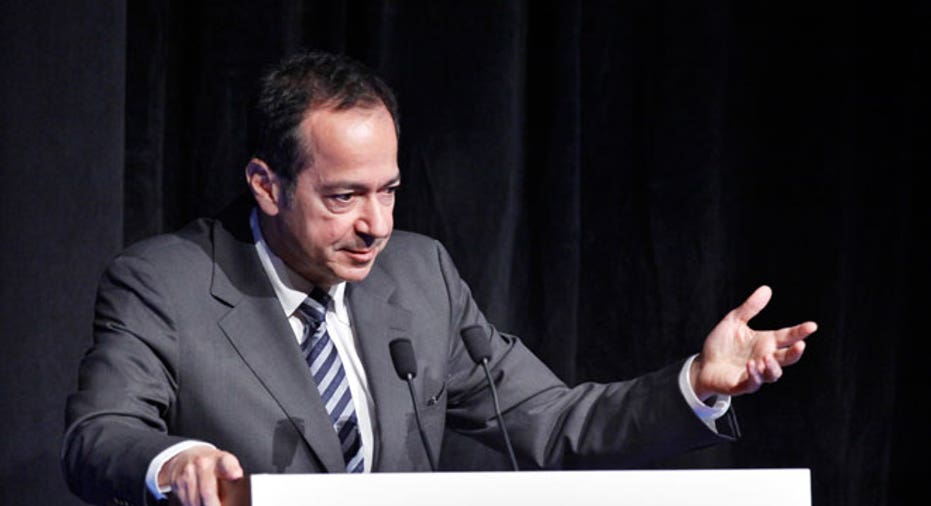 Hedge fund impresario John Paulson, struggling from investment losses and investor outflows in 2016, has drastically slashed bonuses to top executives at his once high-flying investment firm, the Fox Business Network has learned.
Several top executives at the hedge fund outfit are reeling after receiving what is known in the financial industry as "zeroes," meaning little or no bonus for 2016, according to people with knowledge of the matter. These people also say that Paulson, who was an economic adviser to Donald Trump during the 2016 president campaign, may possibly be cutting staff and closing underperforming funds amid the performance woes.
When asked about the bonus cutbacks and whether executives received nothing in 2016, a spokesman for Paulson said: "We don't comment on compensation." The spokesman denied any planned staff cutbacks or fund closures.
Like many hedge funds, the performance of funds offered by Paulson & Co. has been lagging the stock market's performance. That, combined with investors opting for lower-cost investments such as index funds and exchange traded funds, had brought hedge fund profitability to its lowest level in years.
The situation is particularly acute at Paulson & Co., which earned its reputation for its successful bets during the sub-prime mortgage crisis in the run-up to the 2008 banking collapse. John Paulson's bet against housing made him one of the premier stars of the banking business, and his funds attracted billions of dollars in investor money.
Since then, though, Paulson has hit some rough patches, with soured bets on pharmaceutical companies, and only middling performance from investments on other markets such as gold. Some of Paulson's picks in 2016, like his investment in the federal mortgage lender Fannie Mae, rose in value after his winning bet on Trump and the notion that the Trump administration could privatize the mortgage lender, which is now profitable, and shares would rise dramatically.
Still, Paulson's smattering of successes were not enough to offset billions of dollars in market losses and further declines as a result of massive investor redemptions in 2016. With that, 2016 bonuses, which have recently been handed out to those lucky enough to get them, have been slashed with some executives getting no bonus at all, according to people with direct knowledge of the matter.
"People are miserable there," said one person with direct knowledge of the matter. "These are people with very high lifestyles who aren't getting paid."
At Wall Street banks, bonuses make up a substantial portion of an executive's compensation. A low six-figure base salary is often supplemented by what could be millions of dollars in additional pay in the form of a year-end bonus.
Hedge funds often pay a higher base salary, but bonuses could be well in excess of what is made on Wall Street, since these investments cater to the rich and charge exorbitant fees based on performance.
But such pay fluctuates with the profits; while the banking industry had a decent 2016, hedge funds continued to underperform the overall stock market making it more difficult for its managers to collect on the performance fees.
Paulson's once stellar reputation as a shrewd investor has taken a hit as well; despite Paulson's connections to Trump, Fortune magazine recently listed him as among the "Seven Biggest Hedge Fund Disasters of 2016," for his poor investment performance.
More recently, one of the firm's partners, Charles Murphy, a long-time Wall Street executive, died in an apparent suicide. The banking business has seen a recent uptick in suicides among its executives since the 2008 financial crisis.
According to a source at Paulson & Co., Murphy received a bonus for 2016. A family spokeswoman couldn't be reached for comment.
In a statement Paulson said: "We are extremely saddened by this news. Charles was an extremely gifted and brilliant man, a great partner and a true friend. Our deepest prayers are with his family."