John Malone Crafts New TV Giant Through Charter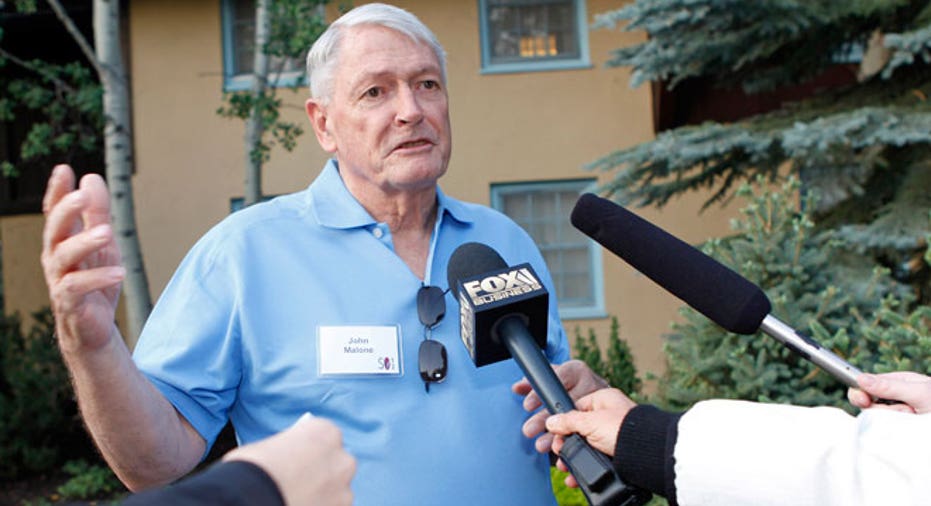 Charter Communications (NASDAQ:CHTR) is poised to become one of the biggest players among U.S. television providers, finally scoring a tie-up with Time Warner Cable (NYSE:TWC).
Charter had courted Time Warner Cable for two years, even initiating a hostile takeover bid last year before Comcast's (NASDAQ:CMCSA) failed attempt at a merger. Comcast announced a $45.2 billion agreement to buy Time Warner Cable in February 2014, but the top U.S. cable company walked away amid strong opposition from federal regulators.
Now it appears media mogul John Malone, whose Liberty Broadband (NASDAQ:LBRDA) backs Charter, will get the last laugh.
Charter said Tuesday it will acquire Time Warner Cable, its larger rival, in a deal valued at $78.7 billion including debt. The Stamford, Conn.-based company will pay $195 a share in cash and stock, a 14% premium over Time Warner Cable's closing price Friday.
The plans also call for Charter to merge with smaller cable provider Bright House Networks. The $10.4 billion deal amends a previous merger agreement between the two companies.
"We expect both companies will hit the ground running with minimal integration risks. Over the last 12-14 months, management teams at all three companies have developed a healthy working relationship," Macquarie analyst Amy Yong wrote in a research note to clients.
Time Warner Cable shares rallied 5.8% to $181.03 in midday trading Tuesday. Charter was up 1.5% at $177.92.
Bigger Scale
If the transactions get a green light from the Federal Communications Commission, Charter would emerge as the second-largest U.S. cable company behind Comcast.
Charter also would catapult itself to No. 3 among all pay-TV operators. AT&T (NYSE:T) is awaiting the outcome of a regulatory review for its proposed DirecTV (NYSE:DTV) acquisition.
Charter currently serves 5.9 million people who subscribe to its video, Internet or phone services in 25 states. Time Warner Cable said it has 15 million customers. Privately held Bright House is the smallest of the bunch with 2.5 million customers in California, Michigan, Indiana, Florida and Alabama.
A combined Charter-TWC-Bright House—which is merely being called "New Charter" for now—would serve 23.9 million customers in 41 states, the companies said. Comcast reported about 27.2 million total customer relationships at the end of the first quarter.
By comparison, the Comcast-TWC merger was set to form a pay-TV behemoth with 35 million customers and a 57% share of the domestic broadband market.
Charter said its president and chief executive, Tom Rutledge, will lead the new cable company. The Newhouse family's Advance Publications, which controls Bright House and other media assets like Conde Nast, will retain a 13% to 14% ownership stake.
Malone for the Win
Liberty Broadband, which owns a 26% stake in Charter, will buy $5 billion of new Charter shares to help fund the deal.
By orchestrating Charter's megamerger, Malone has returned to the cable spotlight in America.
Malone, 74, helped build Tele-Communications into the leading U.S. cable company of its time. His negotiating prowess earned him the nickname "Darth Vader" from former U.S. Senator Al Gore.
After selling TCI to AT&T in 1998, Malone led industry consolidation in Europe. Liberty Global (NASDAQ:LBTYA) has gobbled up the U.K.'s Virgin Media for $24 billion, among other deals.
Englewood, Colo.-based Liberty Media (NASDAQ:LMCA), Malone's main U.S. entity, is known for its ownership of Major League Baseball's Atlanta Braves and a majority stake in satellite radio provider Sirius XM (NASDAQ:SIRI).
Malone has publicly urged for consolidation among U.S. cable providers since purchasing a piece of Charter in 2013.
His counterpart at Comcast, Brian Roberts, applauded the plans to merge Charter with Time Warner Cable and Bright House.
"This deal makes all the sense in the world. I would like to congratulate all the parties," Roberts, Comcast's chairman and CEO, said in a statement.