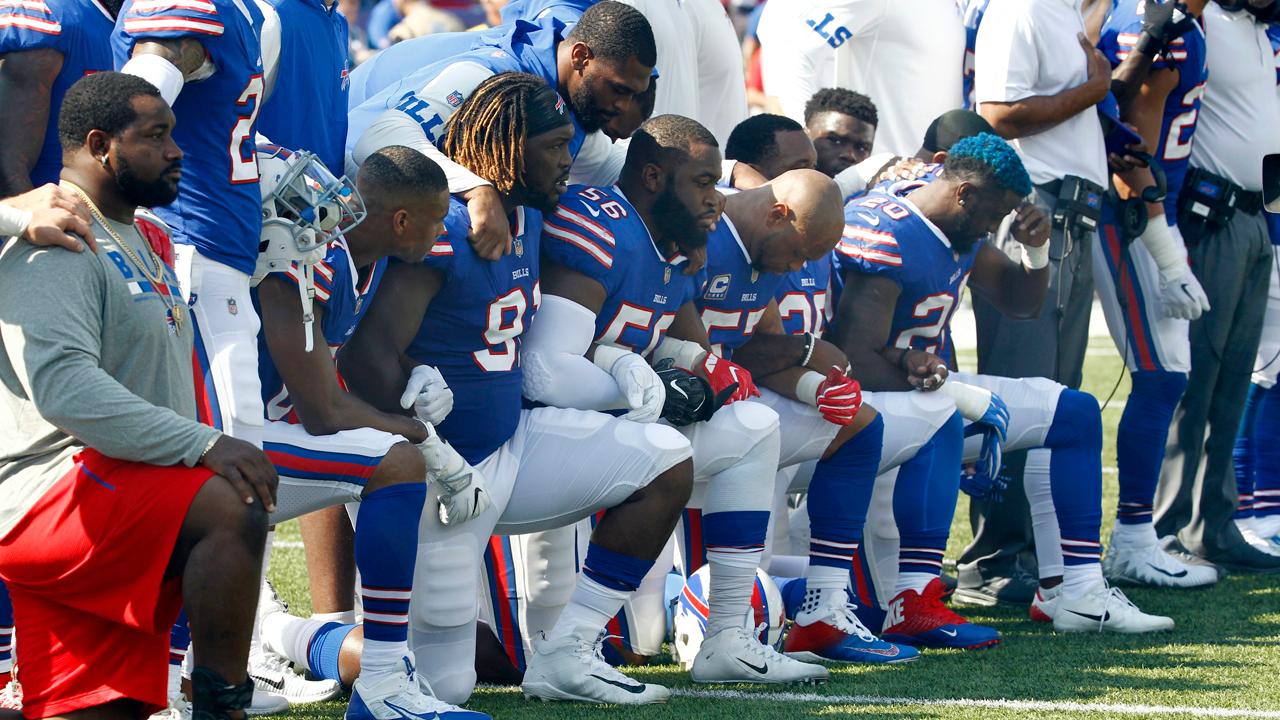 NFL great Joe Theismann said on Friday the decline in popularity of NFL football is a direct result of anthem protests, but sees a "bright light going forward."
"That is Jed York, the owner of the San Francisco 49ers, who has really started a movement to create opportunities where police union representatives and community representatives can meet and start to go forward. So maybe it is time for the guys to get off their knees because they made their point," said Theismann.
NFL free-agent quarterback Colin Kaepernick sparked the debate during the 2016 season while playing for the San Francisco 49ers when he refused to stand for the national anthem to protest social injustice. He recently filed a grievance under the collective bargaining agreement against NFL owners for collusion. But York, known to be outspoken when it comes to understanding players' views on protests, didn't support the quarterback's claims.
Theismann said that although it's difficult to tell whether owners should enforce a hard-line stance on protests, he sees this as an opportunity.
"I think Jed York has the right idea, let's get together, let's sit down and try to see if we can make a better America… a safer America. And to me, I found it wrong," he said. "I do a tremendous amount of presentations, and I talk about the flag and wear this on my lapel proudly. Because I believe in America, I believe in the flag, I believe in the people that fought and defended freedoms. And to kneel is to me disrespectful."