Joe Gibbs: Business leadership is 'all about people'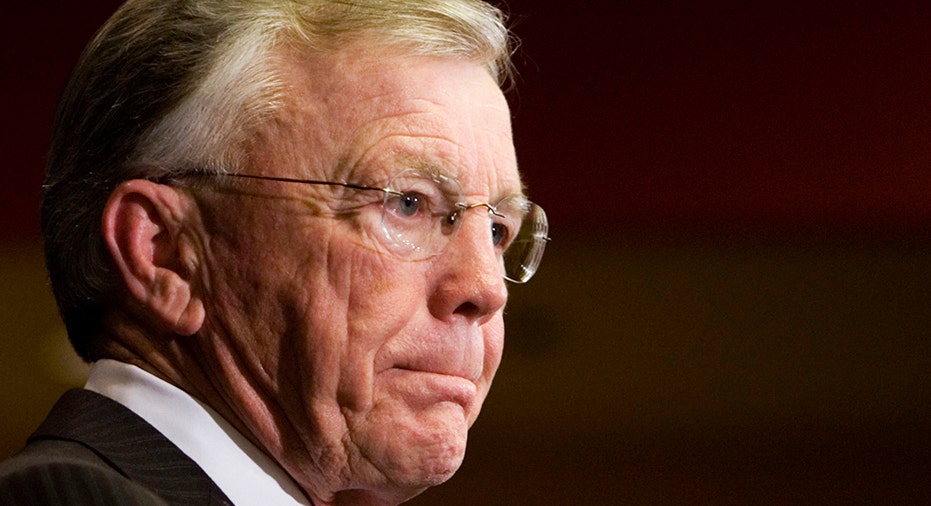 Joe Gibbs has compiled a nearly unprecedented list of accomplishments during decades of success in both sports and business, but the NFL coaching legend said team management, not individual talent, is the key to a would-be business leader's success.
Gibbs led the Washington Redskins to three Super Bowl wins from 1981 to 1992 and was inducted into the Pro Football Hall of Fame in 1996, only to return to the NFL for another stint from 2004 to 2008. After finding success in football, he founded Joe Gibbs Racing, a stock car racing team that has won the Monster Energy NASCAR Cup Series four times, and became a sought-after speaker on the business circuit.
Now 77, he has condensed a lifetime of leadership experience into the "Joe Gibbs Performance Management" program, an online business program at for-profit Strayer University that starts classes on April 2. Gibbs told FOX Business the 11 tenets that form the course's curriculum were inspired by his own life lessons and said nothing "came out of a book."
"For me, it's all about people," Gibbs said. "As coaches or leaders of a company, if we get the right people together, they're going to make you look good. I found out in football, if I picked the right 45 football players, they were going to make me look good as a coach. If there's one key for me, it's understanding everything you can about people. And obviously that's a huge topic, because people are complicated."
Gibbs first worked with Strayer University eight years ago, when he approached Joe Gibbs Racing's corporate sponsors – which include companies such as Toyota, Comcast and Coca-Cola – and asked if they would be willing to offer a Strayer course featuring Gibbs' lessons as a discounted benefit for employees. Gibbs has also partnered with Strayer to hold business seminars for NFL rookies, with advice on how to manage their earnings.
Gibbs said the various stops on his coaching career helped shape his view on what constitutes a successful leader, both in sports and in business. He advises rising business leaders to study different management styles and adopt certain elements that work, but warned that managers often make the mistake of mimicking others rather than creating a unique leadership style.
"In the end, you have to be yourself," Gibbs said. "You cannot pattern yourself after somebody else. Because when you're working with the collective mind, they will figure you out. If you're trying to fake something or you're trying to pattern yourself after somebody, you're heading for trouble."
The new management program will open Gibbs's lessons to students. The online courses will be taught by Strayer professors and are available in a five-course concentration for undergraduate students and a three-course graduate certificate course. Gibbs will chat with students periodically through the course and said he is aiming to hold events "every three to four weeks" to stay in touch with students and take questions.
While Gibbs achieved his greatest success with the Redskins, his coaching career included stops at several colleges and other NFL teams. He worked at San Diego State, Florida State, the University of Southern California, the University of Arkansas, and three other NFL teams before arriving in Washington.
Gibbs said tough career choices are "one of the biggest challenges in life." When he decided start a NASCAR team or expand his partnership with Strayer, Gibbs said he relied on the same method he always has to make big decisions – prayer, faith, family and his own instincts.
As an educator, Gibbs plans to show students that leadership lessons are universal.
"When I moved to racing and started building the team here, I found out it's exactly like football," Gibbs said. "A small family business, which I have here [in NASCAR], it's exactly like football. It's about team-building, it's about getting the right people together."