Job-Loss Insurance Pays Your Mortgage After Layoff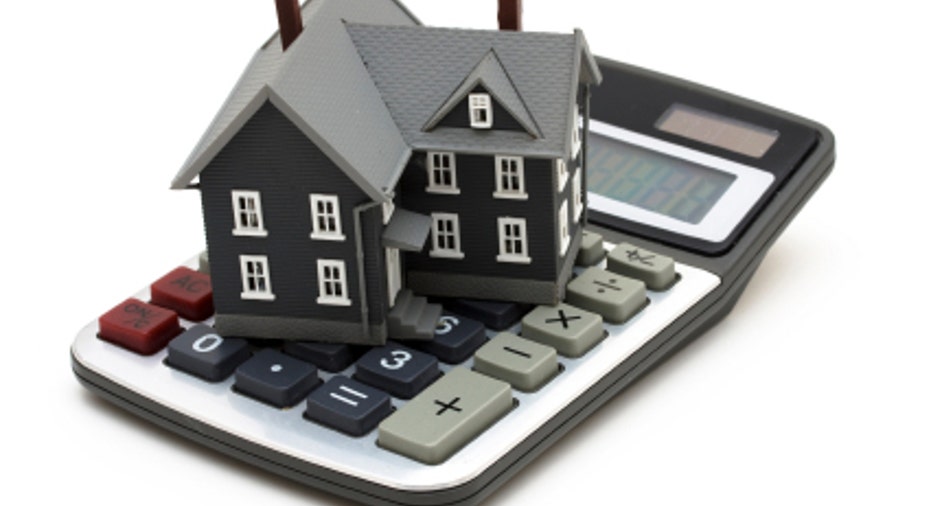 A job loss often happens without warning, leaving you scrambling to find money to pay bills such as your mortgage. Some lenders and home builders now offer job-loss insurance that pays all or part of your monthly mortgage payment for a limited time.
Examples of national and local organizations that offer these plans include:
Genworth Financial. Buyers who purchase Genworth private mortgage insurance for their home loan also get free job-loss protection for the first three years of the loan. It covers principal, interest, taxes and insurance (PITI) for up to $2,000 per month or a maximum of $12,000, for up to six months.
Bank of America. The Borrowers Protection Plan covers mortgages and home equity loans. It covers up to six monthly principal and interest loan payments - with no cap on the monthly payment amount - if you lose your job involuntarily and are unemployed for 30 consecutive days. The program is free for the first year.
Prudential Georgia Realty. The $AVE program offers free job-loss protection equal to the lesser of six mortgage payments (principal, interest, taxes and insurance) or $1,800 per month for up to 24 months after closing. The maximum payout is $10,800.
How the Mortgage Insurance Plans Differ
Mortgage Payment Protection in Heathrow, Fla., is one of the companies helping lenders, builders and others provide job-loss protection. Through its Mortgage Guardian program, Mortgage Payment Protection acts as a broker for lenders, mortgage bankers, private mortgage insurance (PMI) companies and builders looking for job-loss insurance policies from three top-rated insurance companies.
Lenders, builders and other enrollees in the program pay a one-time, per-loan premium of $200 or more, depending on the level and term of coverage. Mortgage Guardian payments go directly to the loan servicer, not the homeowner, according to Teri Cooper, executive vice president of Mortgage Payment Protection, Inc. in Heathrow, Fla.
"The cost of the premiums cannot be passed on to the consumer, but must be paid from the proceeds of the loan at origination," Cooper says.
Unlike the companies associated with the Mortgage Guardian program, Bank of America provides its own financial backing for its Borrowers Protection Plan (BPP).
Matthew Menz, a mortgage protection executive for Bank of America, says the program is available only for purchase mortgages (not refinance mortgages) and is limited to loans of $500,000 or less. The BPP program covers involuntary job loss along with disability, hospitalization and loss of life.
The program is free for the first year if you are covering one borrower on the loan. After that, the charge is 7.5 percent of the monthly principal and interest, which will be billed with the monthly mortgage payment.
"Customers can cancel at any time, although they can only sign up for the plan when the loan is originated," Menz says.
Bank of America customers who want joint protection in case of job loss by two borrowers must pay 3% of the monthly principal and interest per month for the first year, followed by 10.5 percent for subsequent years.
Job-Loss Insurance limits Drawbacks
Job-loss insurance often comes with exclusions and limitations. For example, to qualify for a job-loss protection policy issued through Mortgage Payment Protection's Mortgage Guardian program, the following must be true of you:
-Must be eligible for state unemployment benefits and be receiving them.
-Cannot have known about any potential lay-off before the loan settlement date.
-Cannot have been fired for cause, quit, resigned, retired or be on leave for illness, disability, childbirth or other family obligations.
-Must be over 18 and under age 60.
-Cannot be retired, in active military service or already unemployed when you close on the home.
-Cannot be self-employed, or a contract or temporary worker.
Mortgage Guardian also requires a 60-day waiting period after the loan closes, followed by a 30-day waiting period after the date of unemployment.
Michael Barry, a spokesperson for the Insurance Information Institute, says it's important to keep these limitations and exclusions in mind when weighing the value of job-loss insurance.
"Read the policy with an eye toward the terms of agreement, what's covered and for what time limit," he says. "Other types of insurance are clearly spelled out, such as auto and home insurance, but this insurance is much more complex."
Related topics:
The original article can be found at Insurance.com:Job-loss insurance pays your mortgage after layoff