Job-Hunting Tips for December Grads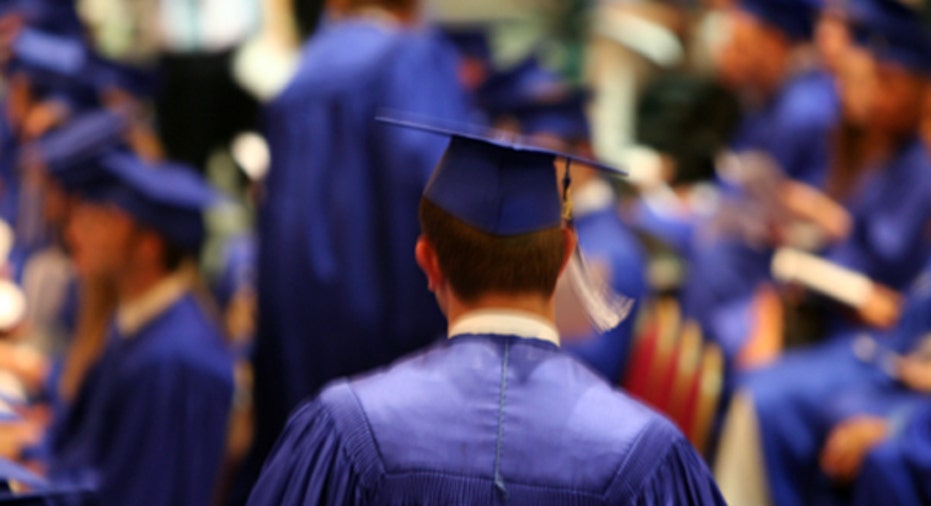 Growing up is tough enough without the worries of your financial future, so Money101  is here for you. E-mail us your questions and let us take off some of the pressure.
College students graduating at the end of this semester may miss the pomp and circumstance of the more popular May graduations, but they may be facing a friendlier job market.
Whether December grads were able to finish their education early or they needed extra time  getting their diploma, college and career experts say that this is an optimal time to get out there in the working world.
"December grads may miss the traditional big send-off of [summer] graduation with hundreds of fellow students, but they get two big presents instead: a job-hunting field with very little competition from other graduates, and a mistaken assumption among most other job-hunters that it's impossible to land a job in December," says Kim Dority, career coach, author and adjunct faculty member at the University of Denver.
Less Competition
The outlook for students graduating before the end of the year is brighter for their peers who  graduated last spring because the nation's unemployment rate is on the decline, points out  Suzanna de Baca, vice president of wealth strategies at Ameriprise Financial.
Rather than entering the job market in hoards at the end of the spring or summer, December grads are facing less competition and have a serious advantage with their schedule flexibility.
"[It] can make them more attractive job candidates since they are available to start right away, while their peers may have to wait until after May," says Christine Gaiser, career services director at Bryant & Stratton College Online.
Considering that this time of year calls for company parties and holiday get-togethers, Gaiser also recommends tapping into the networks of family and friends who are home for the holiday season and may know of opportunities going into the New Year.
Employers are Looking-Grab Their Attention
According to de Baca, many companies are often working with renewed budgets for 2012 starting in January and are in better positions to hire now that they know their budget for the year.
"If these corporations factored hiring into their budgets for the coming year, there may be an influx of open positions within the next few months."
For students planning to graduate December 2012, they can also be proactive this holiday season by seeking out hiring managers when they may not be as busy as other times during the year.
"Because of the more relaxed productivity expectations of the holidays, it may be much easier to gain access to those key decision-makers and hiring managers who are still in the office during December," says Dority.
Cast a Wide Net
Although this time of year can be advantageous for students in the job market, if a few months have gone by with no luck, de Baca suggests grads broaden their horizons.
"Though you may not always be inspired by your opportunities, pursue all job prospects you are qualified for, even if they don't apply to the field you studied in college," says de Baca. "You have a lot of time left to pursue other careers throughout your lifetime, so don't limit yourself now."
Gaiser suggests that for grads that are not immediately successful finding a job, they also have an opportunity to gain additional experience through volunteer work and internships.
"This may give them a distinct advantage over some of their peers who enter the job market in the spring," she says.