Job Hopping: The New Promotion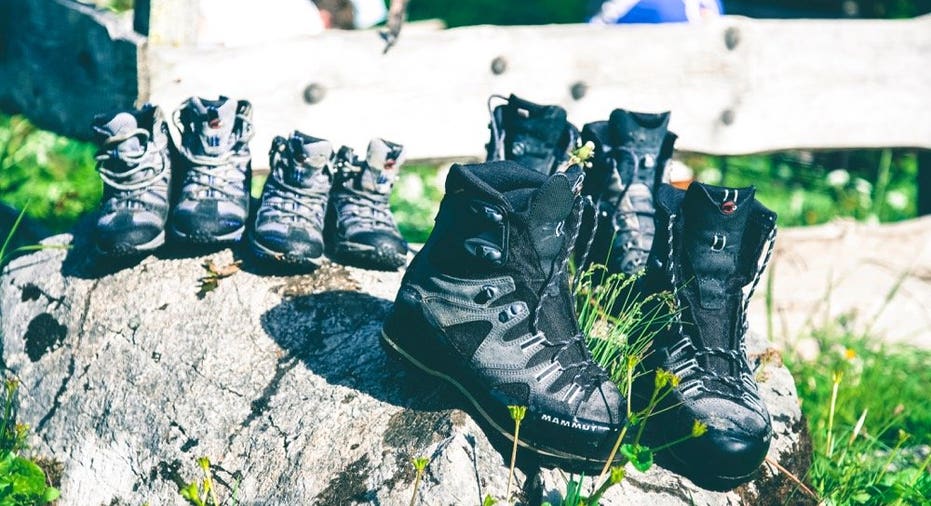 When a recruiter looks at a resume and sees that an applicant has had a handful of jobs in a short amount of time, their first reaction is often to toss that resume in the trash. But times have changed, and it might be a good idea to give those resumes a second look.
When the economy took a dive in 2008, some companies took drastic measures to stay afloat, including benefit cuts and salary and hiring freezes that left existing employees feeling underappreciated and overworked. Leaving that environment behind for better pay became common. In fact, in many industries it seems like moving between companies is still the easiest way to get salary raises and better benefits packages.
Could it be that job hopping is the new promotion?
"I think the angle of perspective has shifted in that the overall pace of business has increased so much that major shifts in macroeconomic conditions, competitive landscape in industry, and time-to-market are happening in months versus years," says Greg Karr, executive vice president at recruiting firm Seven Step RPO. "In many hiring verticals – like IT for example – the rate of growth in the industry is simply exceeding the supply of talent. So you have more companies competing for the same talent. Aggressive poaching of talent results, and candidates listen – as they should. One of the main levers a company has to attract talent is to offer more in terms of compensation and benefits. With so much on the line from an overall revenue-generation perspective, spending more to get the talent that will help you turbo-charge your productivity is a smart thing to do."
Don't Roll Over and Give Away Your Best Talent
Just because there is a new trend toward switching jobs, however, that doesn't mean that companies should just roll over and take it. Avoid being stingy with benefits and salaries for existing employees, and you can still convince plenty of workers to stay with your company for the long haul. Besides, if you let your best people get lured away by your competitors, you might have problems finding others of the same quality to replace them.
Businesses that have more resources to play with can offer even more incentives to keep talent from jumping ship.
"It is definitely the case that companies are loosening their belts to hang on to in-demand talent," says Karr. "You're seeing this with more clearly defined and aggressive growth and promotion tracks, flexible hours, and increased PTO. I do think that 'loosening the belt' for an employer can be defined as a lot of things. There is no doubt that leaving for an uptick in income to end up in the wrong job is a risk. Companies are working to keep people by raising compensation, but also by looking to impact quality of life, ability to contribute, and access to leadership."
The Need for Speed
Even the best incentives can't convince everyone to stay. Every company will inevitably need to hire at some point, and the same generous salaries, benefits, and programs that retain current employees also attract new ones. In industries with small, competitive talent pools, the interview process and hiring decisions must happen quickly to avoid the risk of losing the candidate to another offer.
"You have to move fast and be aggressive," says Karr. "If you're targeting a candidate base that is in demand, you can count on them receiving dozens of calls, actively interviewing with anywhere from four to ten companies, and receiving multiple offers. All of this can happen in a span of two to four weeks. Taking too much time to assess whether or not you want to hire and being indecisive in your offer strategy will absolutely kill you. You need to be aggressive in selling your opportunity and in your initial offer. In a competitive market where a candidate will get multiple strong offers, the quality of opportunity and fit will still win out. No matter how 'sexy' your opportunity, you can't play hard-to-get. Go on the offensive in selling your company and opportunity. In terms of your offer, you need to strike first and strike hard. Protracted back-and-forth negotiations don't tend to work that well anymore, if they ever did. If you want the candidate, send a strong message to them about their value to your organization."
It's a new world out there, and continuing to hire according to decades-old corporate standards can do your company more harm than good. Keep in mind that if you find yourself impressed by a cover letter and resume, but turned off by the fact the candidate has had a few different jobs in the last five years, it might just be that the candidate is simply looking for the right place to put down roots. Rather than discarding the resume, talk to the candidate and see if their talents and your company might be the right fit for a lucrative long-term relationship.