J&J to Seek Approval for 11 New Drugs By 2015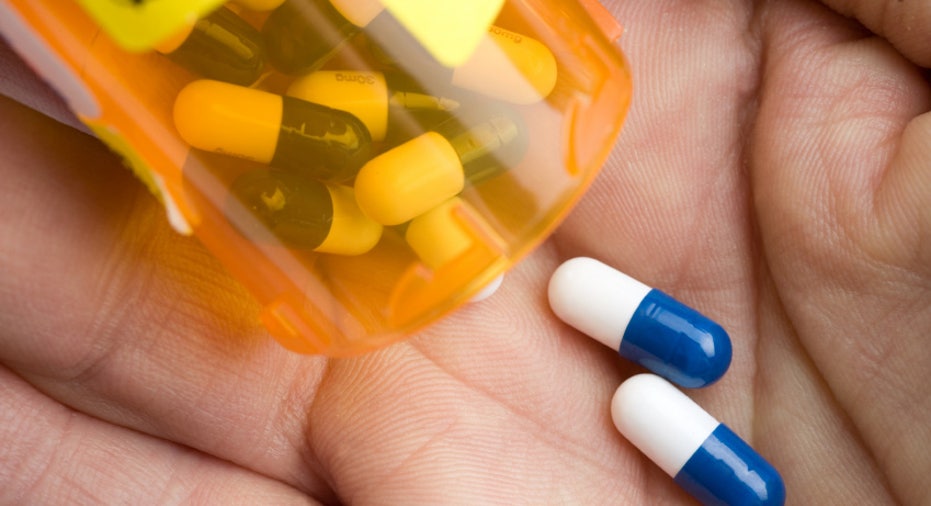 Johnson & Johnson plans to seek approval for 11 new drugs between now and 2015 as it revives its pharmaceuticals business, including medicines for Alzheimer's disease, diabetes and arthritis.
The diversified healthcare company, whose prescription medicines have dragged down its earnings in the past two years due to generic competition, will also seek more than 30 approvals for product line extensions over the same period.
J&J highlighted its strategy on Thursday as it held a six-hour meeting with analysts to review its pharmaceuticals business. J&J shares have underperformed the market since the start of 2010, rising only about 2 percent, as recalls of the company's over-the-counter medicines hurt earnings and its reputation.
The shares were down 0.4 percent in afternoon trading, adjusted for J&J's quarterly dividend payment. Analysts cited a lack of positive surprises in the Thursday announcements.
Still, UBS Securities analyst Rajeev Jashnani expressed enthusiasm about J&J's roster of experimental medicines.
"They have a good pipeline," he said. "I don't think there's any question there's a turnaround in J&J's drug business. They have a good late-stage pipeline that has been de-risked with good data already presented."
J&J said it expects U.S. regulators to decide this year whether to approve its Xarelto (rivaroxaban) blood clot preventer for patients undergoing hip and knee replacements and to prevent strokes in patients with atrial fibrillation, the most common sustained form of irregular heartbeat.
It aims to seek U.S. and European approvals next year for canagliflozin, a new type of treatment for Type II diabetes.
The company said it hopes to seek U.S. approval in 2012 or 2013 for bapineuzumab, a drug meant to attack the underlying cause of Alzheimer's disease and therefore transform treatment of the memory-robbing condition. The disease affects an estimated 5.4 million people in the United States, and the number could triple by 2050, J&J said.
JP Morgan analyst Mike Weinstein said he was skeptical about the Alzheimer's drug. He said new trials of the drug may be needed because of brain swelling seen in some patients and the questionable design of earlier studies.
PHARMA REBIRTH?
Even so, Weinstein said J&J's overall drug pipeline is stronger than it has been in a decade.
"Just as many of its peers are approaching their patent cliffs, J&J's Pharma business is at the front end of a rebirth, driven by new products acquired and in-licensed over the last 3-5 years and an increase in internal R&D productivity," Weinstein wrote in a research report.
J&J also said it plans to expand geographically, including more investment in emerging markets. It cited Japan as a key growth market and said it plans to launch seven drugs in the country this year.
The New Jersey-based company last month reported stronger-than-expected quarterly earnings as rebounding prescription drug sales overshadowed declines in sales of the over-the-counter medicines.
Robert Dunne, a portfolio manager with Viscogliosi Bros LLC, was cautiously optimistic that improving pharmaceutical performance would help turn the tide for a company whose overall sales have fallen the past two years -- the first back-to-back years of sales declines since World War II.
"They need to do better in terms of sales and earnings growth," Dunne said. "Investors believe they should do better than that. The sales and earnings last year were not what I expected."
J&J's pharmaceutical business had sales of $22.4 billion last year, 36 percent of total company revenue. It has six new drugs that could drive $6 billion in annual sales by 2015, according to Sanford Bernstein analyst Derrick Sung. The six are Stelara for psoriasis, Simponi for rheumatoid arthritis, Zytiga for prostate cancer, HIV drug Edurant, Xarelto, and hepatitis C drug telaprevir, for which J&J has European rights.
First-quarter global sales of J&J's prescription drugs rose 7.5 percent to $6.1 billion. That was a turnaround for the unit, which has reported anemic sales in recent years because of patent expirations on its Risperdal schizophrenia treatment and Topamax anti-convulsant, both former blockbusters.
The pharmaceuticals sales growth was twice that of J&J's somewhat larger medical devices unit and was a stark contrast to declining sales of its consumer products business.
The consumer business has endured repeated recalls of Tylenol and other over-the-counter drugs in the past 17 months due to faulty procedures and quality-control lapses at three plants. J&J is fixing the issues under government supervision.
"I didn't expect a big mess at the consumer products plants -- nobody did, and they didn't either," Dunne said. "Once they get beyond that, that will take pressure off earnings."
(Reporting by Ransdell Pierson and Lewis Krauskopf; editing by Dave Zimmerman and John Wallace)