Jeweler Tiffany's profit beats on strong demand in Japan, China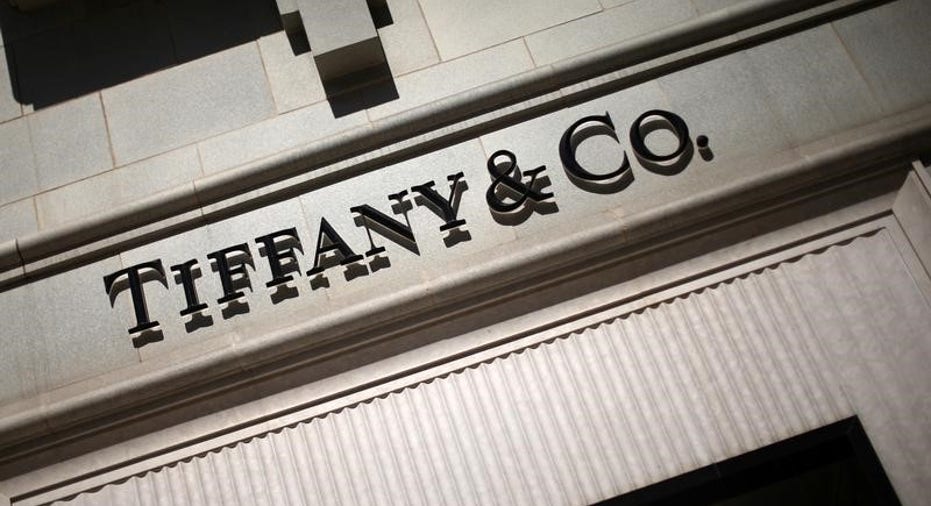 Tiffany & Co reported fourth-quarter profit ahead of analysts' estimates as it sold more jewelry in Japan and China, sending shares to a 19-month high in morning trading on Friday.
Sales in Japan were bolstered by the brand exposure Tiffany got through a popular television show last year and a strong yen helped boost spending by Japanese tourists in other regions, Tiffany's Chairman and interim Chief Executive Michael Kowalski said on a conference call.
Chinese consumers spent more locally than as tourists, Kowalski added.
Kowalski was named interim CEO after Frederic Cumenal stepped down in early February.
Tiffany has been struggling to lift sales, particularly in the Americas - its biggest market - as shoppers spend lesser on accessories and shift to cheaper, chic brands, which led to Cumenal's departure.
Tiffany struck a surprise deal with activist investor Jana Partners later in February to add three directors to its board as the luxury retailer tries to entice younger shoppers and revive struggling sales.
Sales of jewelry priced under $500 were higher in the quarter and the company would continue to increase its offerings in the category, Kowalski said.
The company also reported higher sales in fashion jewelry, helped by higher sales of gold jewelry.
However, Tiffany's Americas sales fell 3 percent to $587 million in the quarter ended Jan. 31.
The jeweler partly blamed weak sales in the holiday period on traffic disruptions at its flagship store on Fifth Avenue in New York due to its proximity to Trump Tower, leading to a 7 percent drop in sales at the store in the quarter.
Still, the drop was lower than the 14 percent slide reported for November and December, indicating that traffic flows to the store have improved markedly as U.S. President Donald Trump has migrated to Washington, Jefferies analyst Randal Konik wrote in a note.
Sales in Asia-Pacific, which includes China and Korea, rose 9 percent to $284 million, while sales in Japan rose 15 percent to $185 million.
Net sales rose 1.3 percent to $1.23 billion in the quarter, from $1.21 billion a year earlier, the second straight rise in two years.
Net income fell to $157.8 million, or $1.26 per share, from $163.2 million, or $1.28 per share, a year earlier.
Excluding items, the company earned $1.45 per share.
Analysts on average had expected a profit of $1.38 per share and revenue of $1.22 billion, according to Thomson Reuters I/B/E/S.
(Reporting by Jessica Kuruthukulangara and Sruthi Ramakrishnan in Bengaluru; Editing by Martina D'Couto)